We are now on Telegram
Buckle up, hit the gas and make trouble. Blaze across a vast, connected open world of incredible cars, police chases and nonstop action. Need for Speed Most Wanted is now free for a limited time at store.origin.com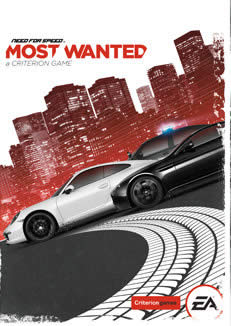 Just make sure to act fast because On the House specials can appear and disappear at any time. You're getting a full version of the real game — for free!
The open-world action in Need for Speed™ Most Wanted gives you the freedom to drive anywhere, discover hidden gameplay, meet up with your friends or just hang out and toy with law enforcement. Lose the cops . your way.
Hit jumps and shortcuts, switch cars, lie low or head for terrain that plays to your vehicle's unique strengths. Hit the gas and fight your way past cops and rivals using pure driving skill, aggression, high-end car tech and tons of nitrous. It's all about you, your friends and the wildest selection of cars in a heavily policed, urban landscape.
Other terms and conditions apply. For more info, visit store.origin.com.