Philips HTS-3531 Home Theatre System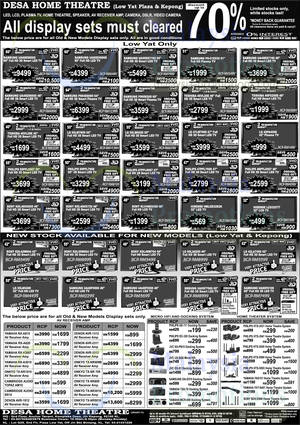 LED, LCD, Plasma, TV, Home Theatre, Speaker, AV Receiver, Camera, DSLR, Video Camera. All display sets must be cleared.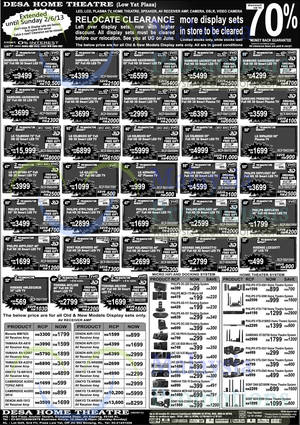 Desa Home Theatre is having Relocate Clearance Sale. Enjoy up to 70 Percent Off. Sale is valid from 1 Jun to 2 Jun 2013.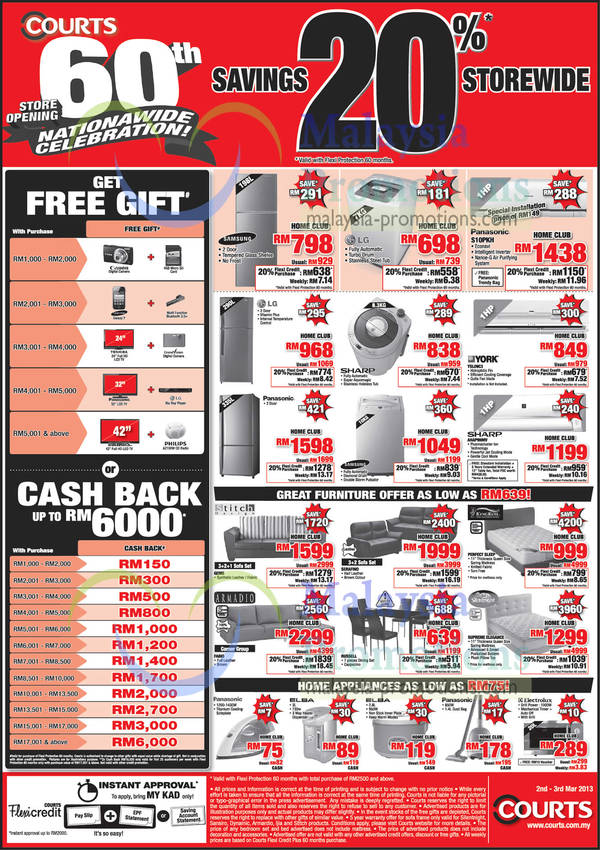 Courts is having 20% Off Storewide 60th Store Opening Celebration Promo from 2 March to 3 March 2013. Get a FREE gift when you make a minimum spend of RM1,000.