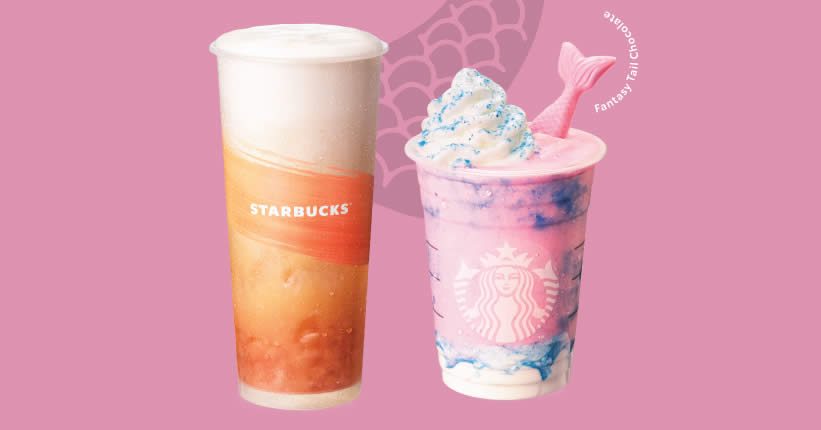 We are now on Telegram
Treat yourself to the new lineup of Starbucks® summer beverages
New to Starbucks® stores in Malaysia are these sweet and savory seasonal beverages are the perfect treat to enjoy this summer.
Fantasy Tail Frappuccino® Blended Beverage
Bring home a splash of Starbucks® magic with the once-in-a-lifetime Fantasy Tail Frappuccino® blended beverage.
The mesmerizing Fantasy Tail Frappuccino® blended beverage is a creamy and wildly fruity blend of sweet, earthy red dragon fruit and fluffy whipped cream. A pink chocolate tail finishes the drink along with a sprinkle of sapphire blueberry sugar for a glittery, magical finish.
Peach Cloud With Jelly
Savor sweet, juicy peaches all summer long with the new Peach Cloud with Jelly.
The boldly refreshing Peach Cloud with Jelly is made with a combination of white peach juice, Teavana™ Emperor's Clouds & Mist green tea, peach jelly and real diced white peaches. Topped with velvety white peach cold foam for a sweet, creamy finish.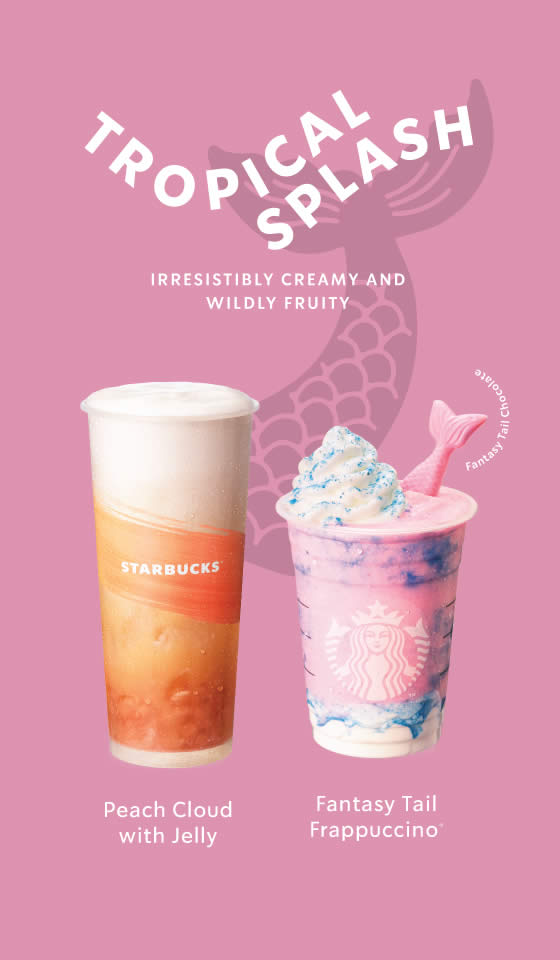 Find your nearest Starbucks outlet here