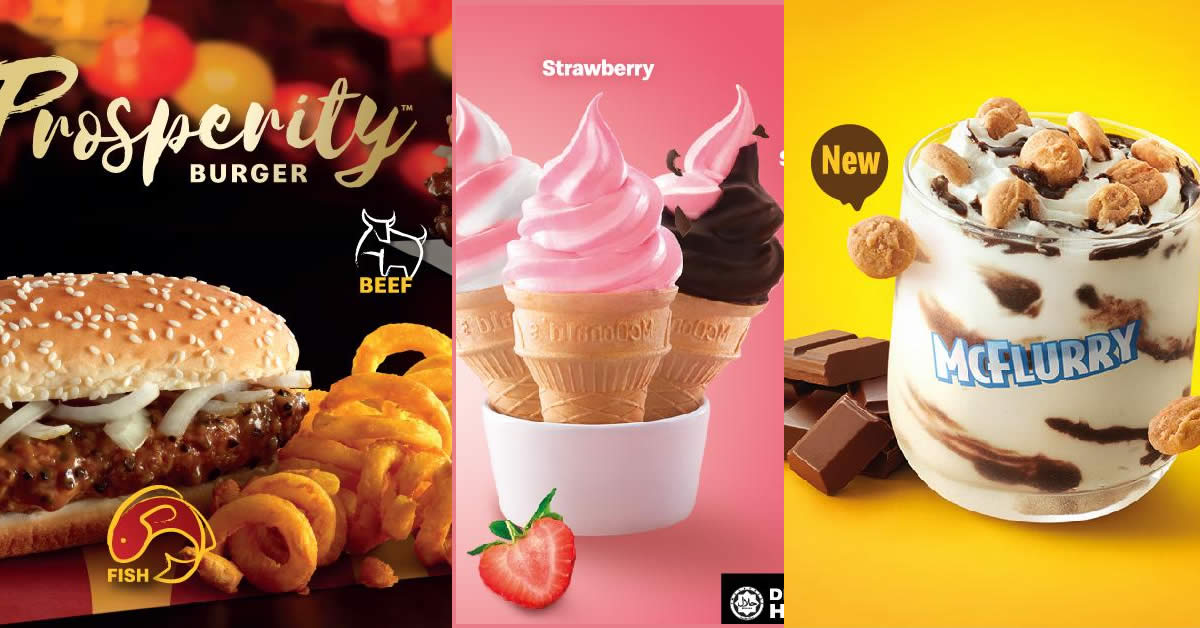 We are now on Telegram
Bring your loved ones together in the turn of the New Year
Prosperity Burger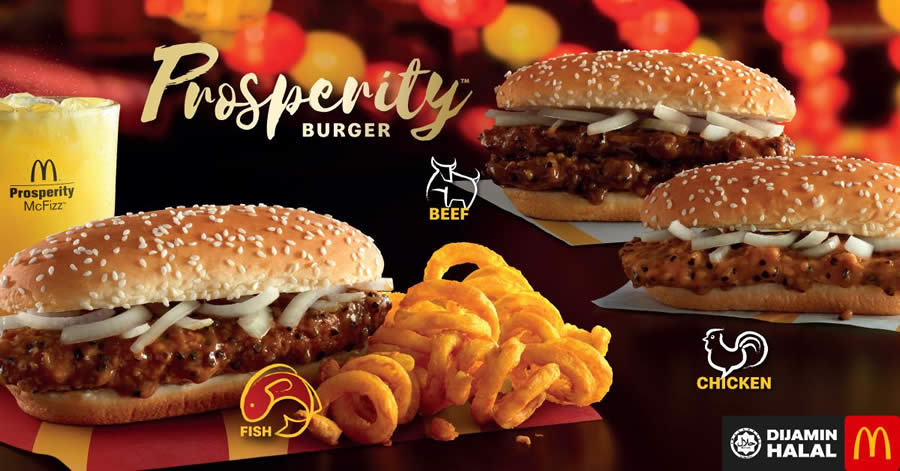 Enjoy the familiar taste of McDonald's Prosperity Burgers!
Indulge in the delicious taste of black pepper sauce, the Prosperity Burger is available in Beef, Chicken and now, Fish! Best enjoyed with Prosperity McFizz and perfectly seasoned Twister Fries with your loved ones.
Butterscotch Cookies McFlurry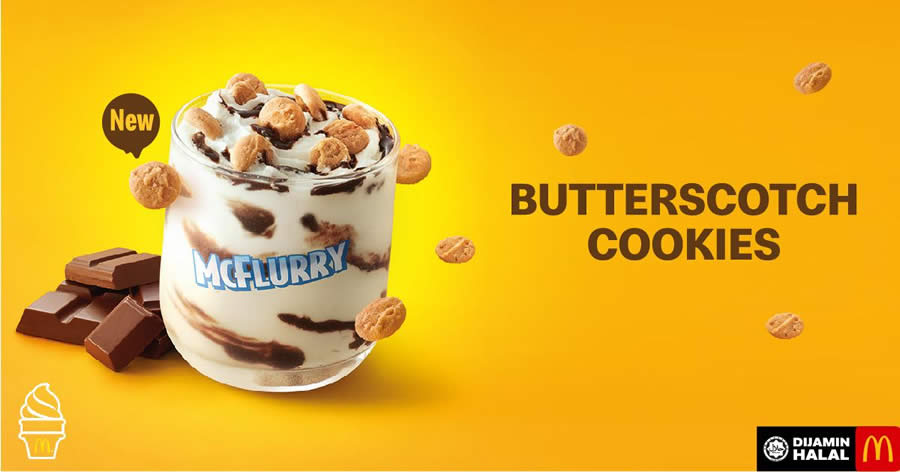 The new Butterscotch Cookies McFlurry is here! Topped with butterscotch cookies and swirls of chocolate for a combination of sweetness and rich buttery goodness! Enjoy one today!
Strawberry Desserts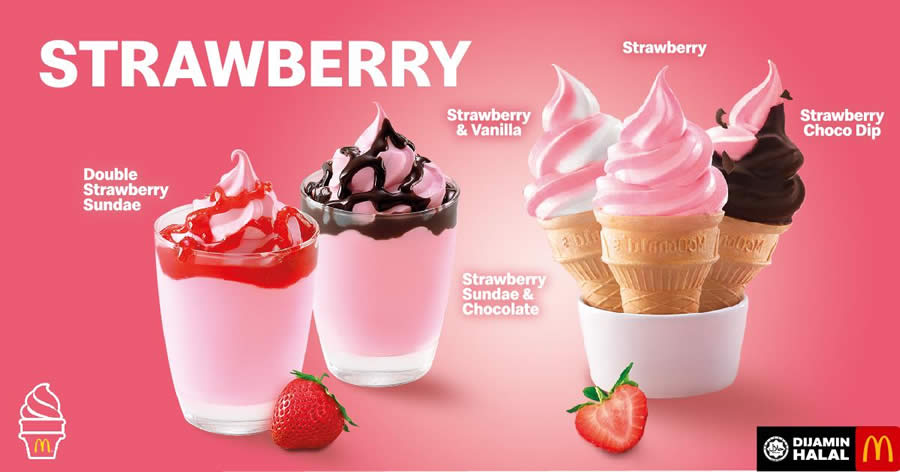 Love Strawberry Desserts berry much?
These pink swirls of strawberry goodness have returned to McDonald's! Choose from five variants – Double Strawberry Sundae, Strawberry Sundae & Chocolate, Strawberry Choco Dip, Strawberry & Vanilla or just Strawberry! There's one for everyone and each is a delight to have at any time of the day!
Get it at McDonald's today!
Find your nearest McDonald's Malaysia outlet here or order McDelivery here