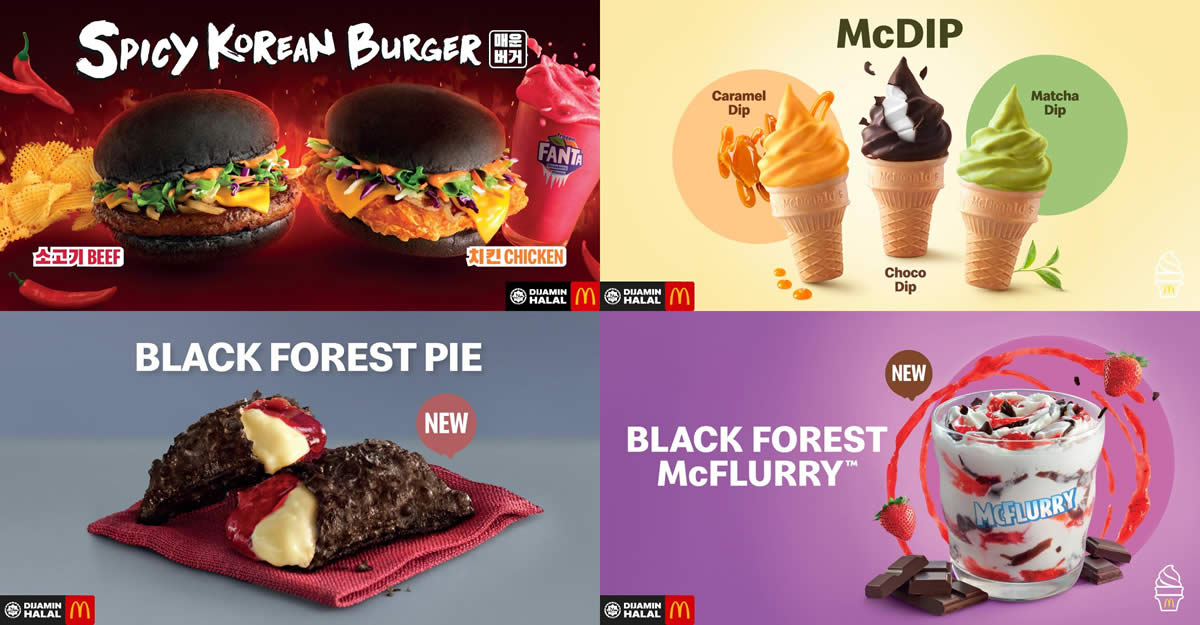 We are now on Telegram
Featuring McDonald's latest line up just for you! Treat yourself today!
Spicy Korean Burger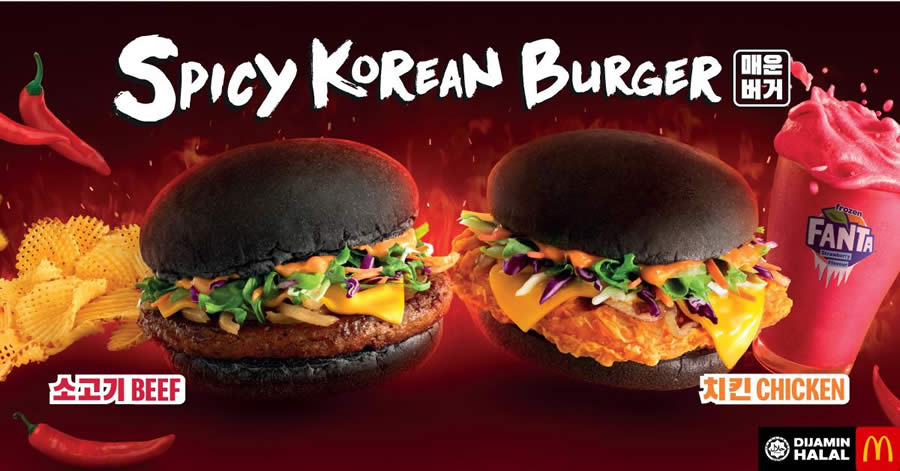 Spicy Korean Burger is back with two Daebak choices! Choose between a perfectly grilled beef or crispy chicken patty topped with Spicy Korean Sauce, all tucked in between a warm charcoal bun.
Feel the heat with Spicy Korean Burger through McDelivery, Drive-Thru or takeaway today.
Black Forest McFlurry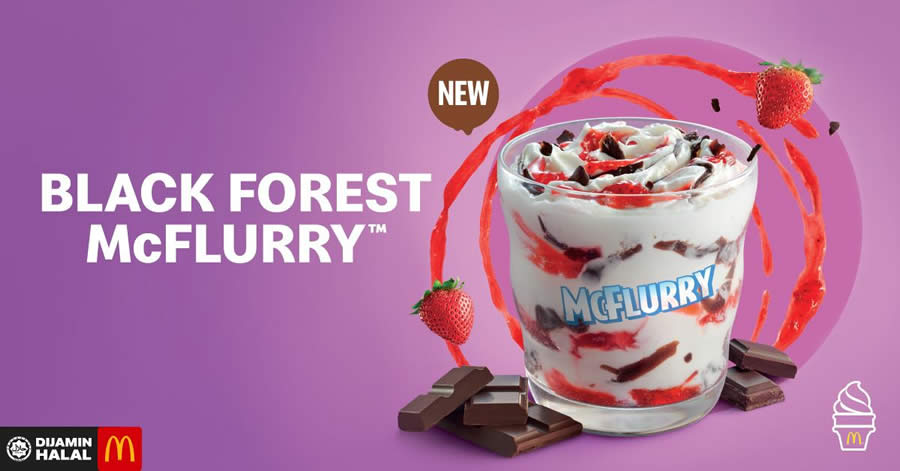 Can't pick between chocolate or strawberry? Get both!
Introducing the NEW Black Forest McFlurry which comes both of your favourite toppings! Enjoy the perfect blend of strawberry and chocolate bits in a creamy vanilla ice cream for sweet swirls of happiness!
Order it via McDelivery, Drive-Thru or Takeaway today!
Black Forest Pie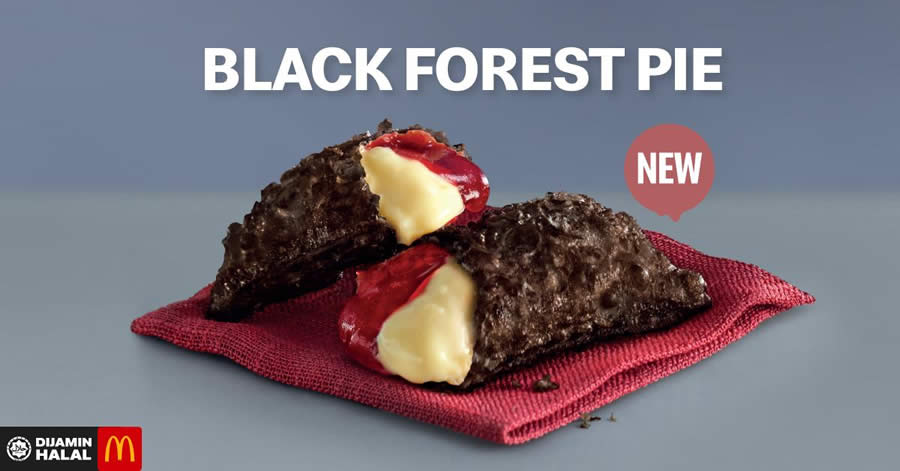 We've found the sweetest combination!
The NEW Black Forest Pie is the ultimate trio of sweet satisfaction! Nothing compares to the delicious pairing of sweet strawberry with oozing creamy custard in crispy chocolate pie shell!
Grab it via McDelivery, Drive-Thru or Takeaway today!
McDip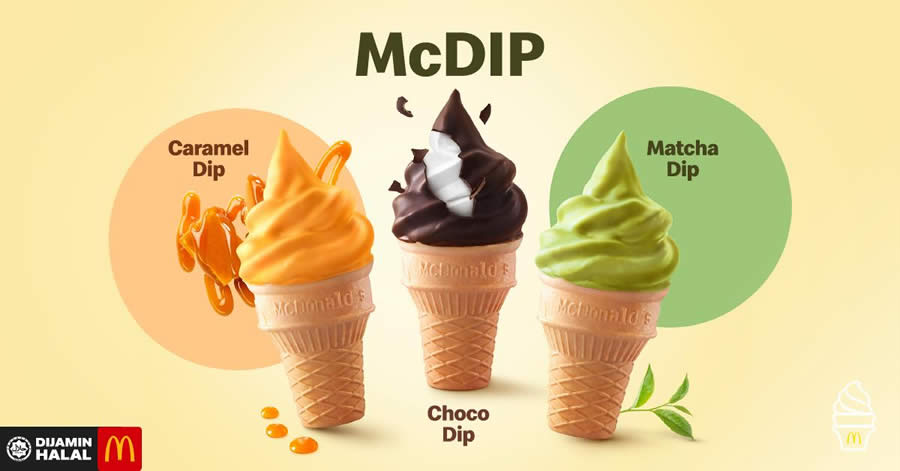 Who's ready for some dippin' good fun?
No matter the occasion, it's always a great idea to indulge in McDonald's signature McDip cones! Pick from the sweet Caramel Dip, the classic Choco Dip or the marvelous Matcha Dip! Have it whenever and wherever you want for an instant boost of sweet happiness!
Get it via Drive-Thru or Takeaway today!
Find your nearest McDonald's Malaysia outlet here or order McDelivery here