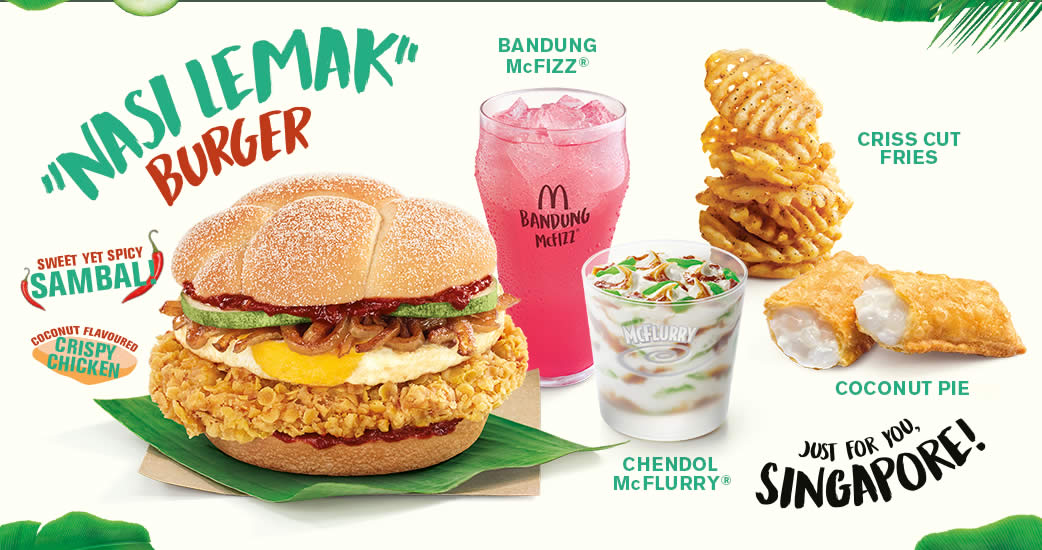 Introducing something familiar, something new.
Say hello to mouth-watering delights such as the "Nasi Lemak" Burger, crispy Coconut Pie, creamy Chendol McFlurry® and refreshing Bandung McFizz® – lovingly created to satisfy your craving for local favourites.
Feel at home with all your favourites.
Home is where the hearty moments are. And nothing beats sharing a warm, delicious meal with the ones you love. Watch a young man pledge his love for his family in the best way he knows how.
Celebrate local flavours at McDonald's.
Calling all foodies! It's time to take your love for local to the next level with these delicious treats.
"Nasi Lemak" Burger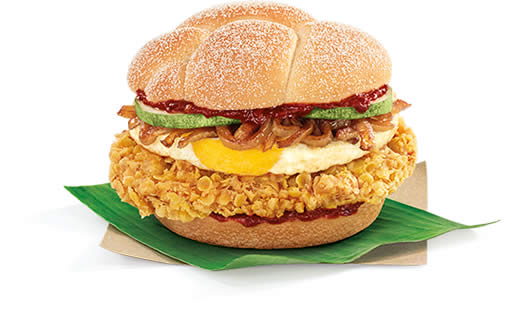 Inspired by a local favourite, it's flavourful and yummy! Delight in a juicy yet crispy, coconut flavoured chicken thigh patty coated with cornflake crunch and, paired with a sweet yet spicy sambal sauce, then topped with a fried egg, caramelised onions and crunchy cucumber slices. All between lightly toasted roti. Sedap!
Allergen information: Contains milk, egg, soybeans, wheat, shellfish, and gluten.
Bandung McFizz®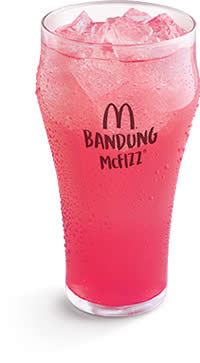 Looking to balance all that spice with some sweetness? Enjoy a refreshing take on an old school favourite. Chill out with fizzy rose syrup drink for a lip-smacking end to your meal!
Allergen information: Contains milk.
Criss Cut Fries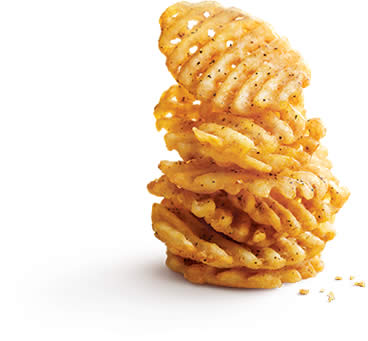 You can never get enough of fries, especially if they come in crispy, golden Criss Cut slices! Now you get more savoury potato goodness with every bite, that's a craving you can't say no to!
Allergen information: Contains milk, wheat and gluten.
Coconut Pie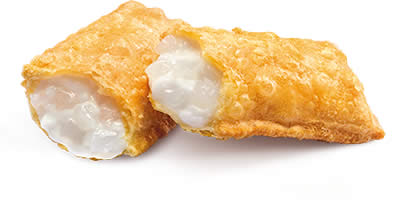 The scrumptiously crispy Coconut Pie is a fresh take on a familiar tropical flavour. Packed with tropical coconut filling and nata de coco bits, it's a treat for your taste buds.
Allergen information: Contains wheat and soybeans.
Chendol McFlurry®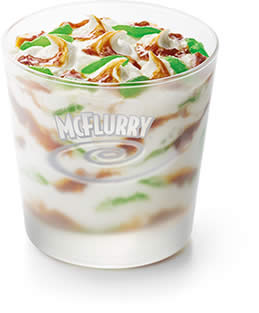 In Singapore, you grew up with Chendol! Dig into the Chendol McFlurry®, a delectably creamy mix of Gula Melaka and vanilla soft-serve, whisked to perfection with Chendol jelly bits. Yum!
Allergen information: Contains milk and soybeans.
TVC Ads
Available after breakfast hours. While stocks last. Visuals are for illustration purposes only. Products may be flavoured. Terms & Conditions apply.
Find a list of McDonald's Singapore outlets here