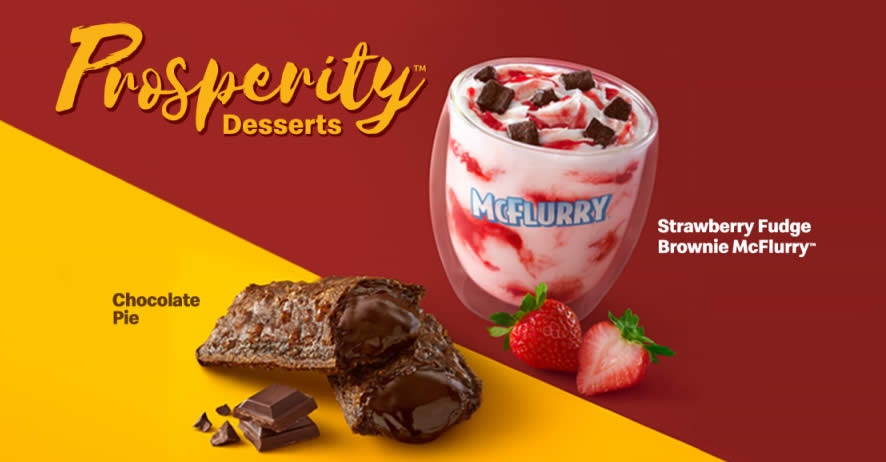 Rich Treats For Your Sweet Tooth
Indulge with McDonald's offering of prosperous desserts!
Crispy and rich in chocolatey flavours, the Chocolate Pie is yours to enjoy.
For something colder, enjoy the abundance of creamy goodness with the Strawberry Fudge Brownie McFlurry™️.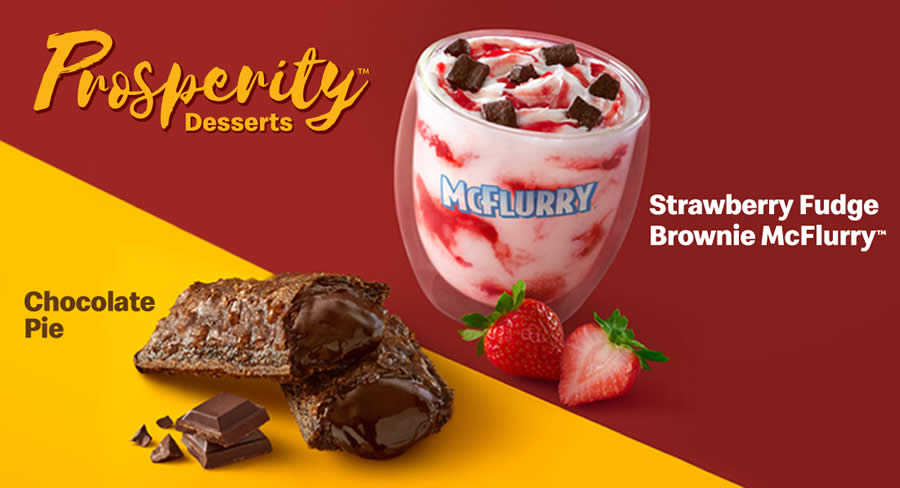 Available for a limited time, so order now via McDelivery, Drive-Thru or in-store.