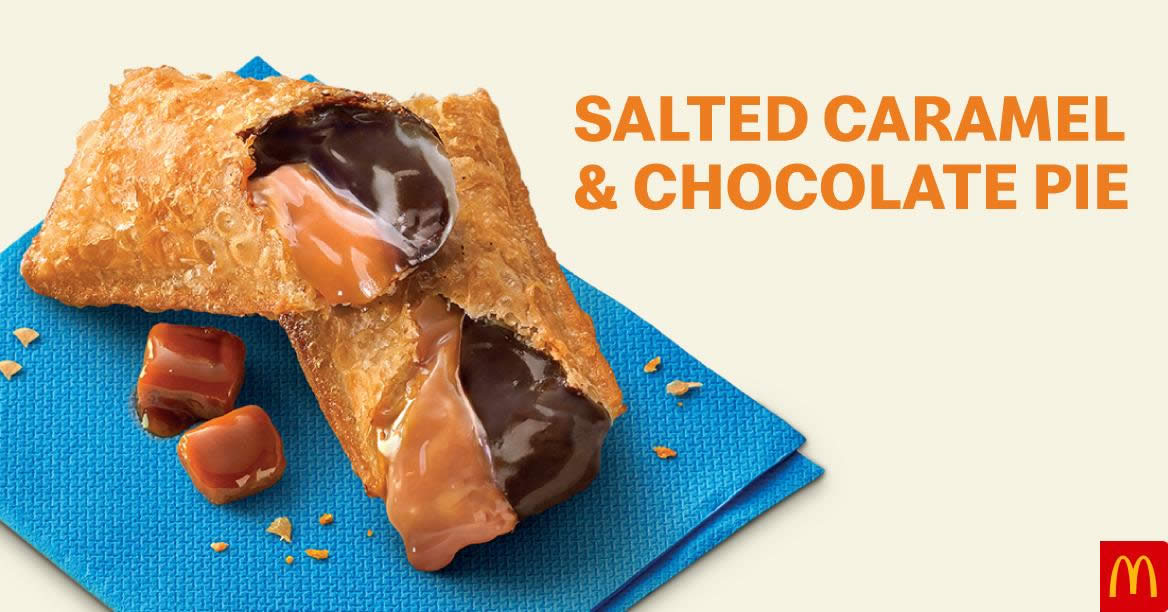 We are now on Telegram
Treat yourself today with McDonald's Malaysia's latest line up
Available at your nearest McDonald's outlet
Salted Caramel & Chocolate Pie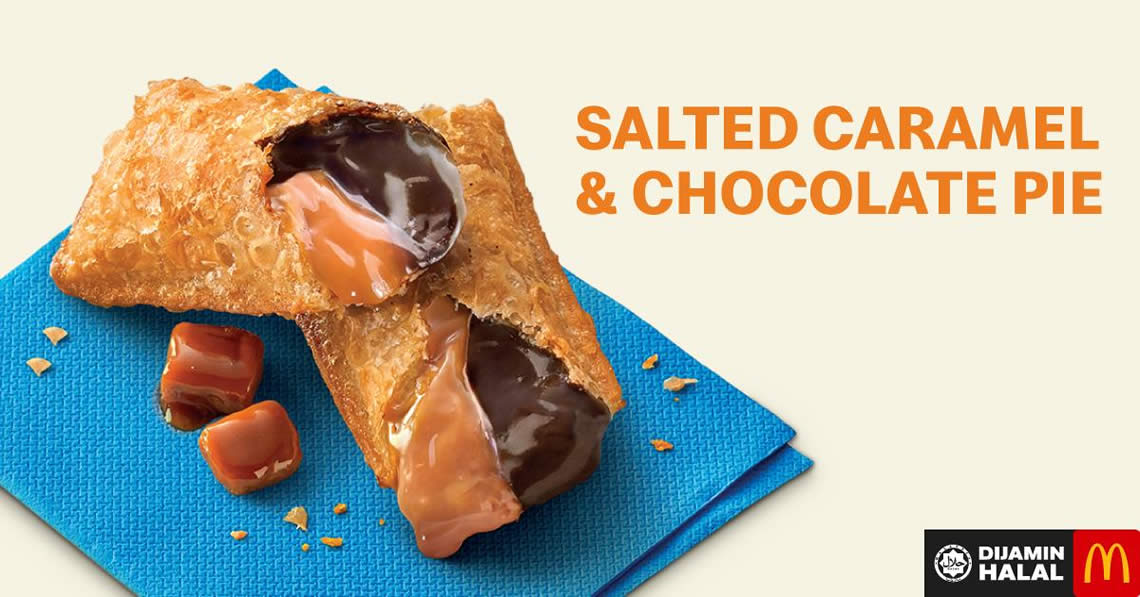 Bite into a crispy pie shell with a sensational Salted Caramel & Chocolate filling that will surprise your taste-buds over and over again! The Salted Caramel & Chocolate Pie returns to McDonald's.
The perfect way to end a meal, or an even more perfect snack, make sure you get your hands on one before they disappear!
Ayam Goreng McD & McNuggets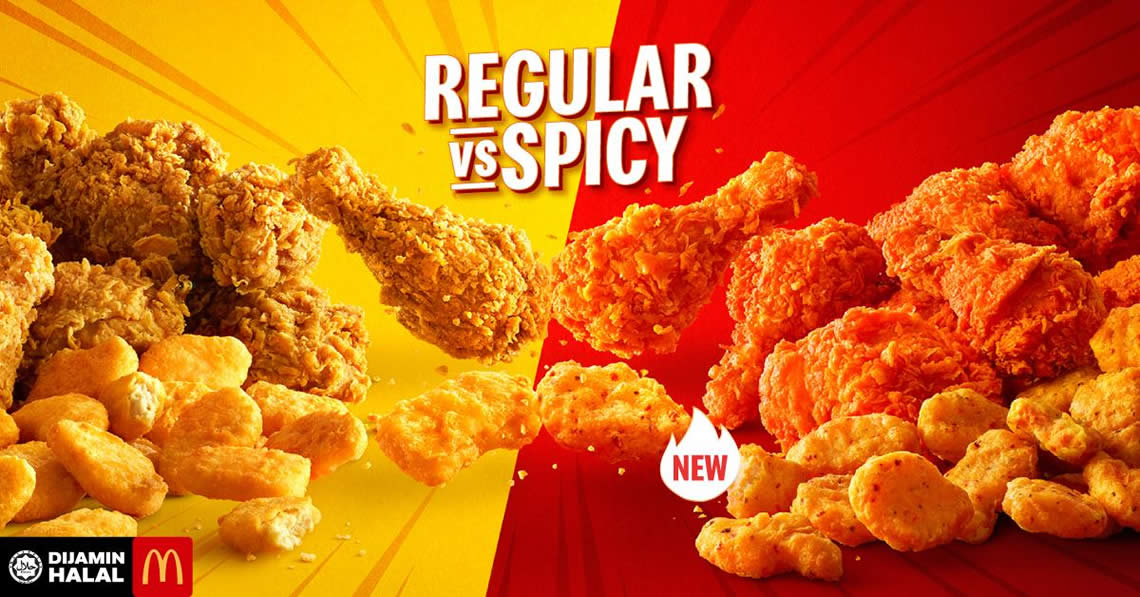 Pick a side!
Love for the familiar taste of Regular Ayam Goreng McD and Chicken McNuggets? Or crave the fiery Spicy Ayam Goreng McD and BRAND NEW Spicy Chicken McNuggets? Let your taste buds decide!
REGULAR vs SPICY! Which team are YOU on?
Salted Caramel Dessert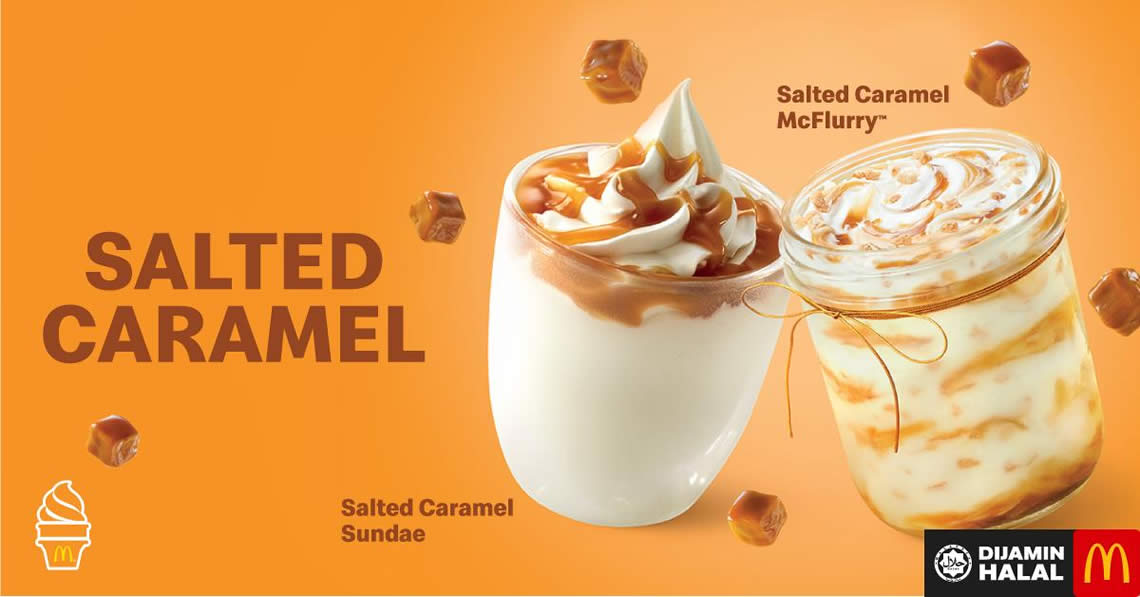 Imagine the perfect combination of vanilla soft serve with irresistible swirls of Salted Caramel in a delicious dessert! Make it a reality with the return of the Salted Caramel Desserts! Indulge in the Salted Caramel Sundae and the Salted Caramel McFlurry, you'll never go wrong with the salty and sweet sensations of these desserts.
Available for a limited time only, so make sure you grab it!
Cheesecake Dessert (No longer available? See update below)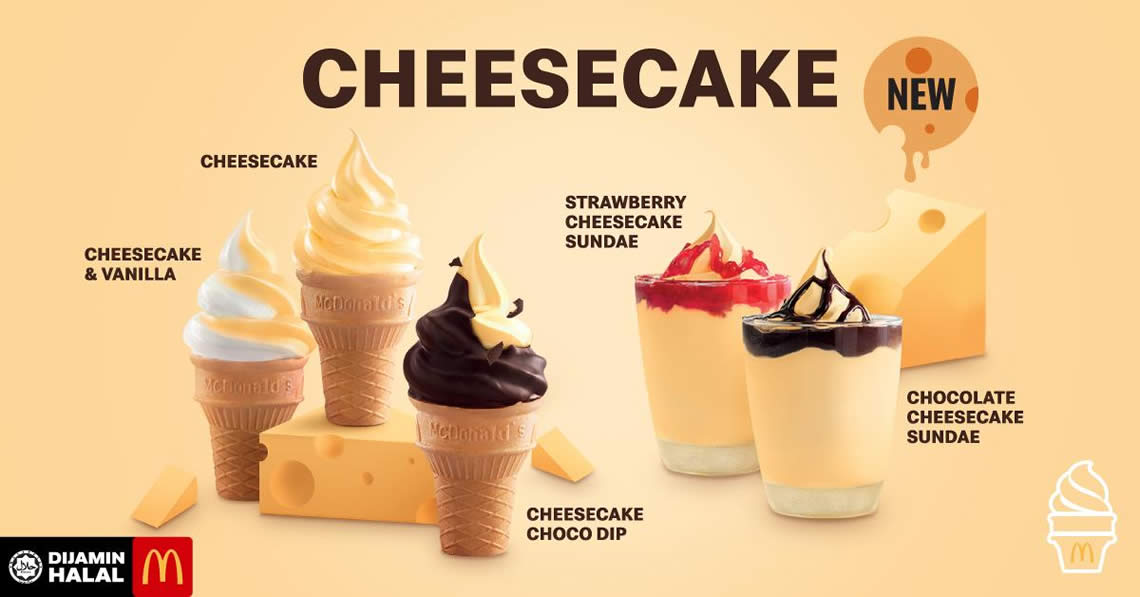 Fall in love with the unique taste of McDonald's brand new Cheesecake soft serve in a variety of desserts. So whether you're indulging in the Strawberry Cheesecake Sundae, or enjoying a Cheesecake Choco Dip, these Cheesecake Desserts are sure to put a smile on your face!
Grab them while they're still around!
UPDATE 23 Jan 3pm: McDonald's Malaysia website has removed this item.
Soft & Fluffy Mornings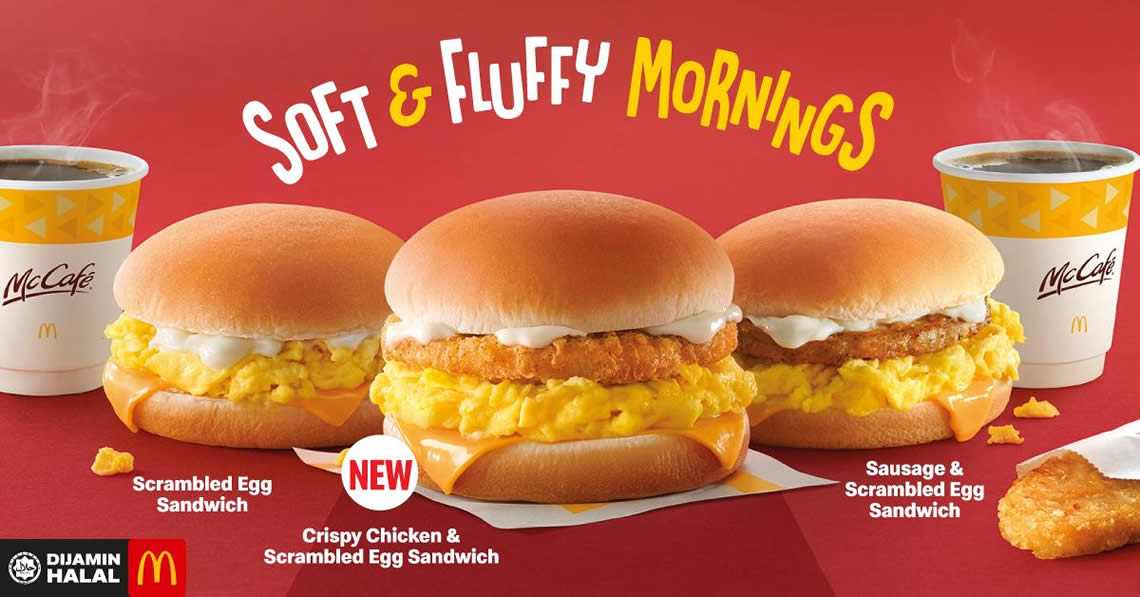 Wake up to an Egg-cellent Breakfast!
Introducing the new Crispy Chicken & Scrambled Egg Sandwich to kickstart your mornings!
Grab your scrumptious breakfast at McDonald's today!
Find your nearest McDonald's outlet here