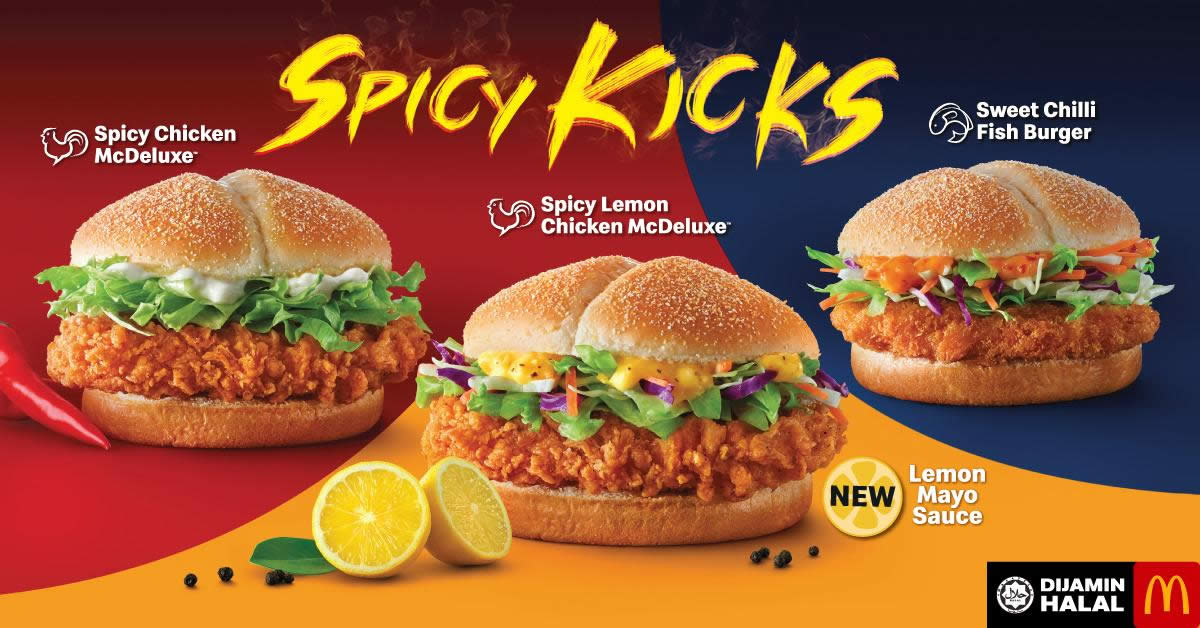 We are now on Telegram
Featuring McDonald's latest line up just for you! Treat yourself today!
NEW Thai Milk Tea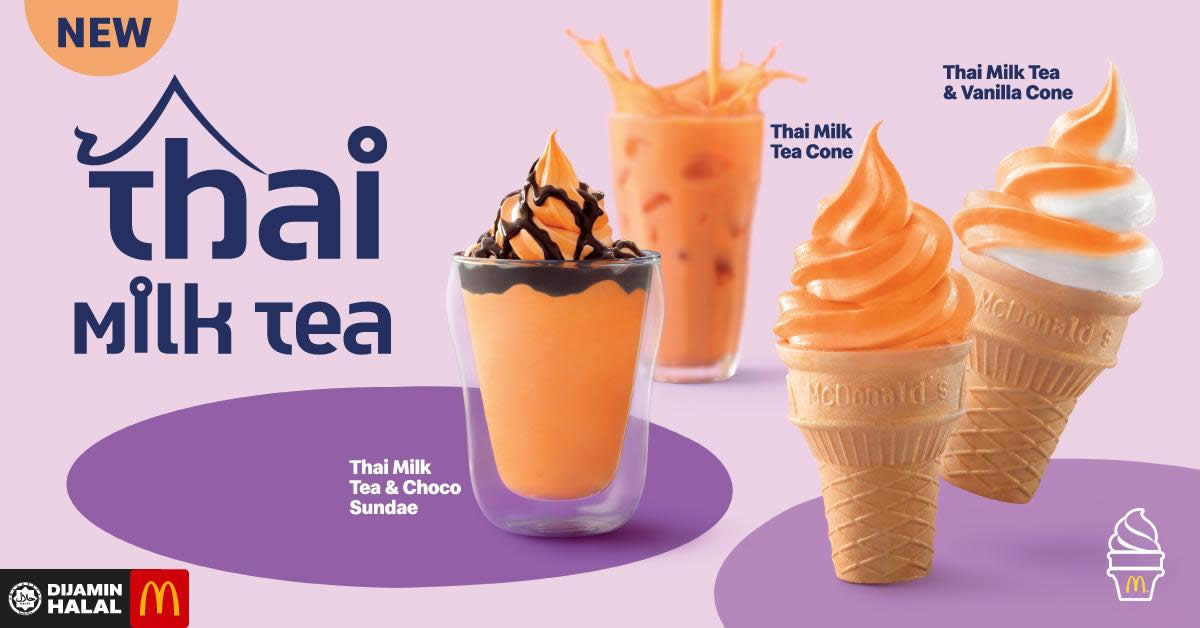 Here's a tas-tea Thai treat just for you!Get your fix of fragrant milky tea goodness in the NEW Thai Milk Tea Cones. For a more decadent treat, go for the Thai Milk Tea & Chocolate Sundae.
Enjoy it at your nearest McDonald's Dessert Centres and selected restaurants.
Spicy Kicks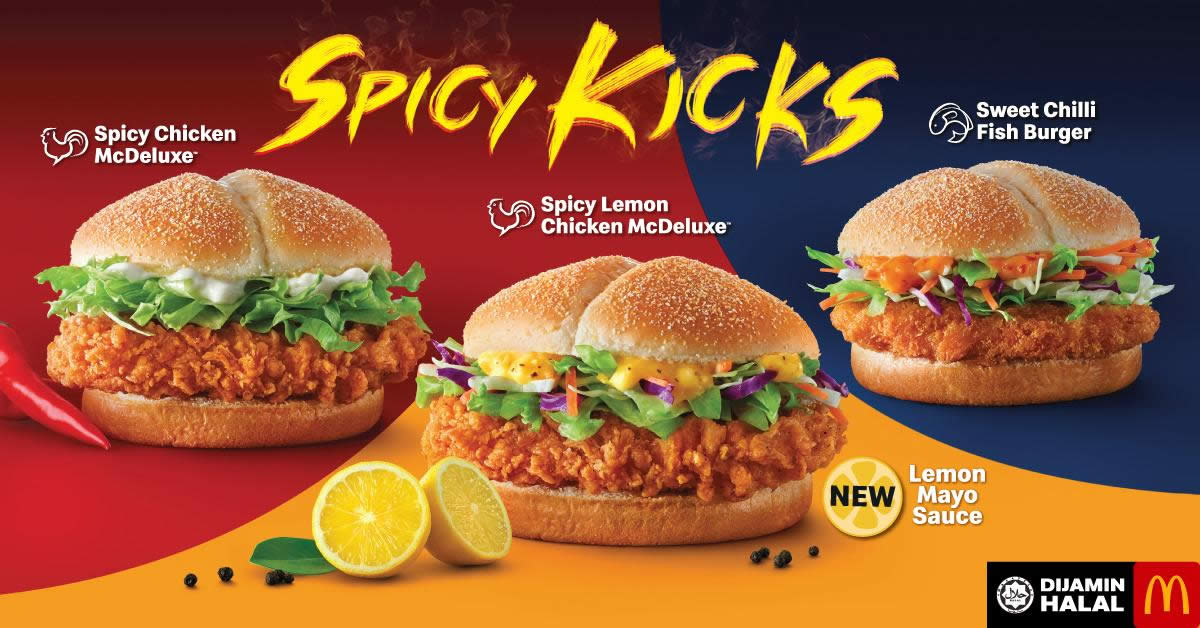 Fire up for McDonald's spicy kicks!
A lemony twist to the iconic Spicy Chicken McDeluxe, try NEW Spicy Lemon Chicken McDeluxe for a spice that will get you hooked! Bite into crispy chicken thigh layered with fresh greens and NEW Lemon Mayo sauce for a tangy and fiery combination like no other!
Keep the spice going with the irresistibly spicy Sweet Chilli Fish Burger. Perfect for those who love a little sweetness to their spice.
Grab them all via McDelivery, Drive-Thru or Takeaway today.
Salted Caramel Oreo McFlurry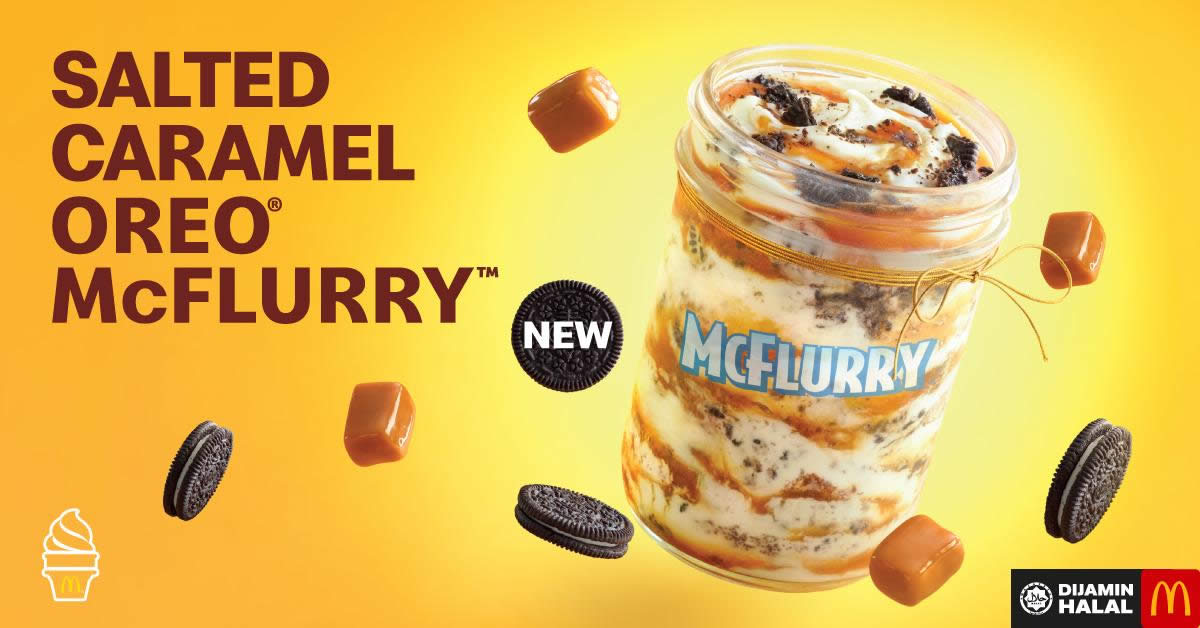 Still figuring out how to ease your sweet tooth cravings?
You're in for a treat! Try the all-NEW Salted Caramel Oreo McFlurry that's packed with swirls of salted caramel and Oreo bits! Sweet and creamy with a crunch, you know you'll love it!
Grab it via McDelivery, Drive-Thru or Takeaway today!
Salted Caramel Chocolate Pie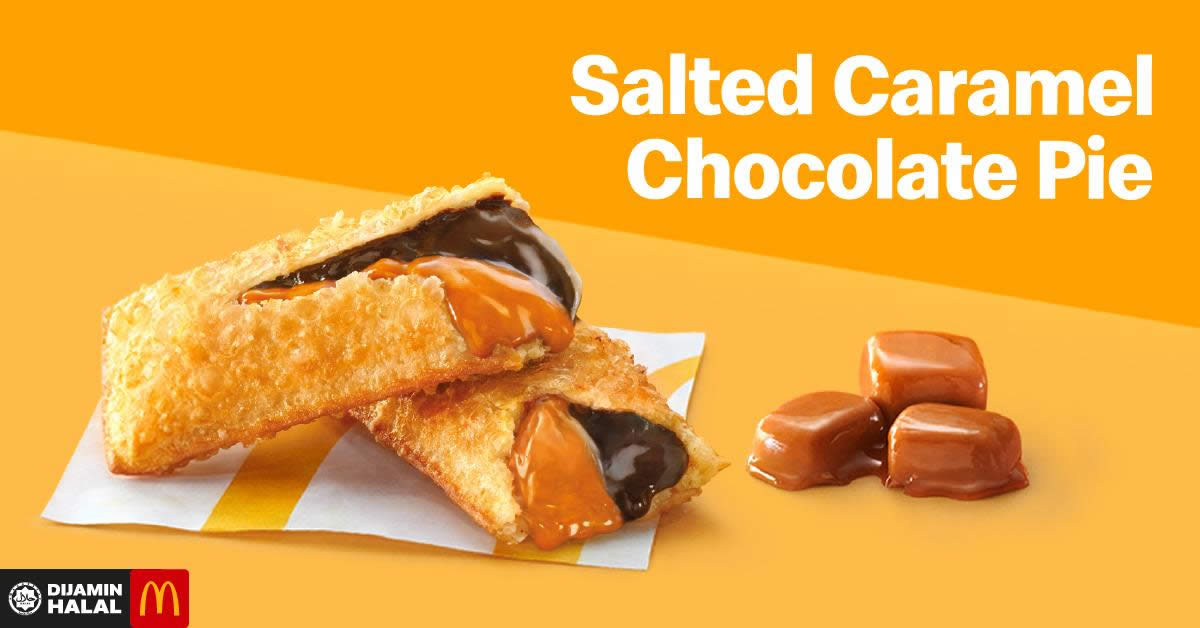 Your favourite Salted Caramel Chocolate Pie is back!We know you've been dreaming of the perfect balance of sweet, salty, crispy and decadent, all-in-one delicious dessert! Grab it now via McDelivery, Drive-Thru or Takeaway!