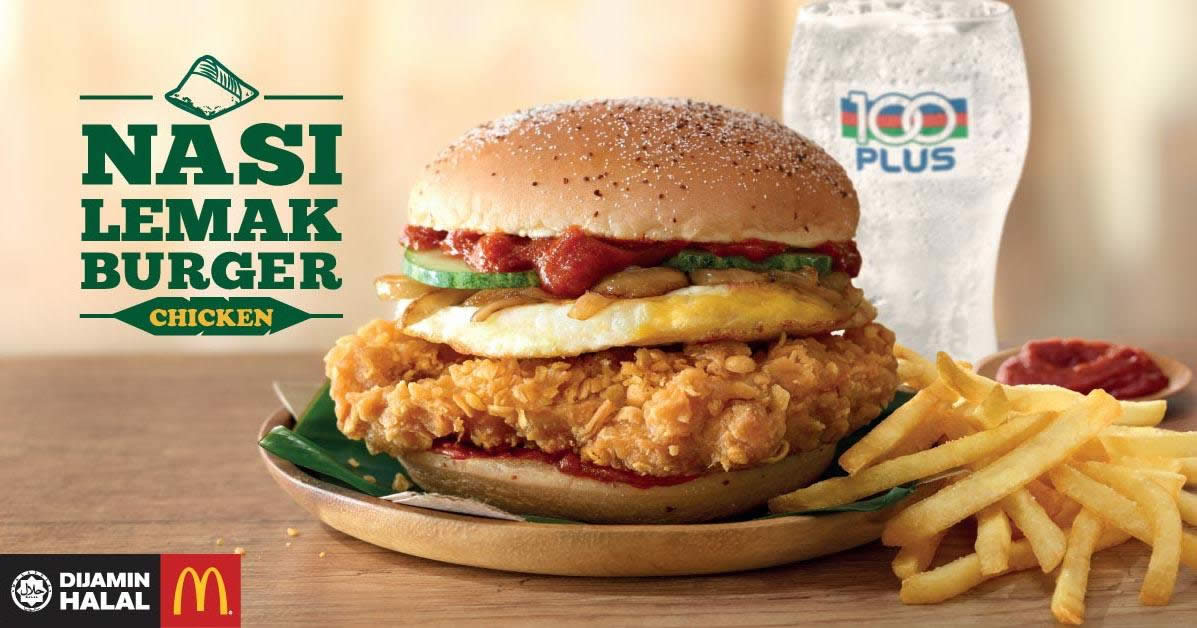 Celebrate Malaysians' love for Nasi Lemak with the NEW Nasi Lemak Burger!
Made of juicy coconut flavoured chicken thigh, coated with cornflake crunch, special sambal sauce, fried egg, caramelised onions, refreshing cucumber slices and a chilli bun.
#GENGNasiLemak, are you ready to get your hands messy with the NEW Nasi Lemak Burger? Available for a limited time only, so hurry and grab one today!
#GENGNasiLemak #NasiLemakBurger
Click on image to enlarge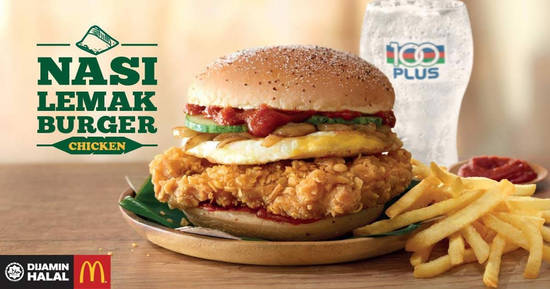 Banana Delights
Savour the Banana Sundae, a delightful cup of Vanilla soft serve topped with fruity banana. Or try the Banana McFlurry™ – the perfect combination of banana and chocolcate mixed with Vanilla soft serve.
For an even greater indulgence, go for the NEW up-sized Banana McFlurry™ Party! Mix it, swirl it and share it with friends or simply indulge in it yourself!
Click on image to enlarge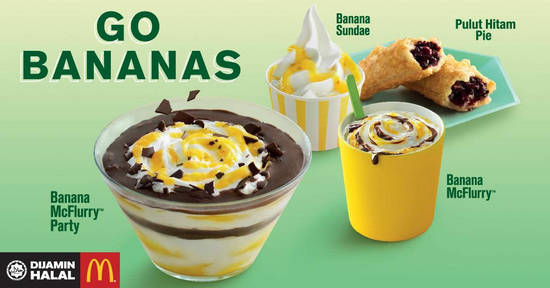 McFlurry™ Party Desserts
No party is complete without a McFlurry Party! Bigger, better, and more fun to share, McFlurry Party is the perfect addition to any party!
Indulge in the sweet sensations of Strawberry McFlurry Party, layers of chunky chocolate and strawberry sauce perfectly paired, or partake in the crunchy delights that the Oreo McFlurry Party has to offer! Either way, you can't go wrong!
Click on image to enlarge
Cendol Desserts
Indulge in a Cendol Flavoured Sundae today, a delicious creamy dessert to die for on its own. Adding on chocolate or strawberry toppings gives you the extra oomph as you taste the sweet and tantalising blends.
There are also 3 variants of Cendol Flavoured Cone to excite your taste bud.
Spoilt for choices and can't decide which one to go for? That's a good problem to have =D
Click on image to enlarge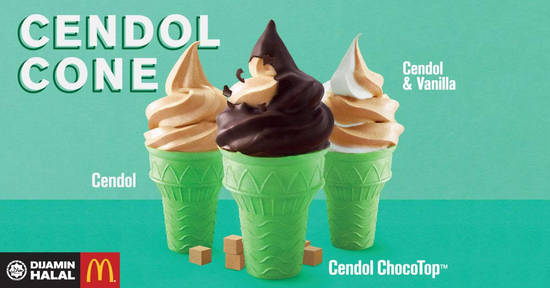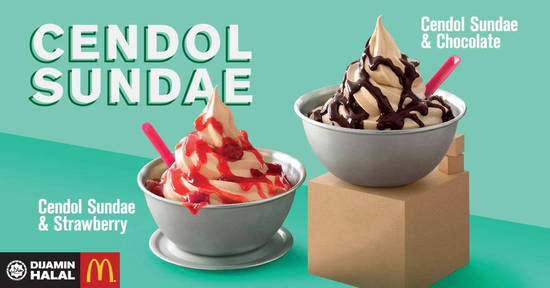 Find your nearest McDonald's outlet here or order McDelivery here