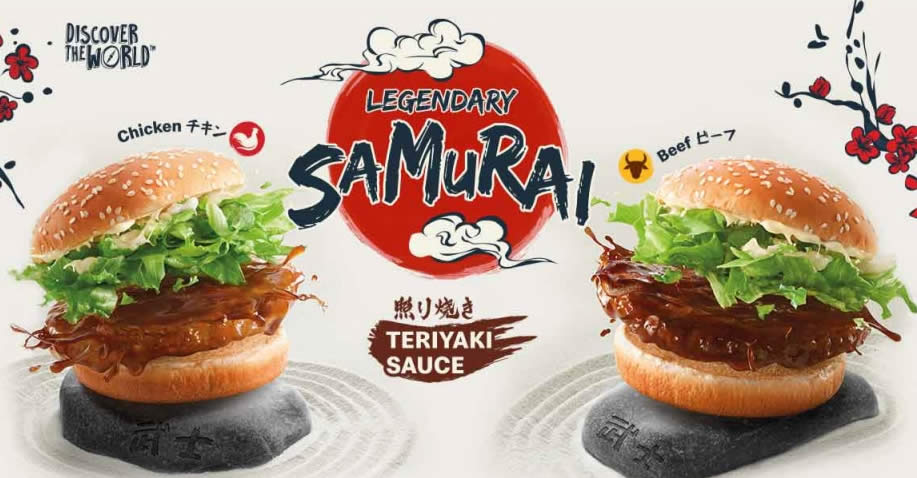 We are now on Telegram
Experience the epic return of the Samurai Burger
Savour the taste a juicy grilled chicken or beef patty complete with Teriyaki sauce! Relish a truly oishii experience of Japan when you enjoy the Legendary Samurai Burger.
Sugoi! Try these new limited-time sides now
Discover more delightful tastes of Japan with new sides to enjoy with your Samurai Burger!
Get snacking on your favourite Chicken McNuggets™ with the NEW Japanese Curry Sauce, a delicious dip that will make you go sugoi!
That's not all – shake it up with another classic flavour of Japan by enjoying the new Seaweed McShaker Fries.
Available for a limited time only.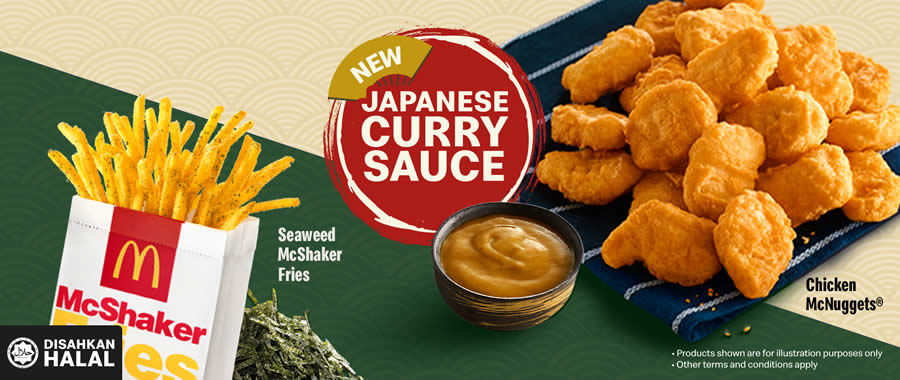 Konnichiwa from McDonald's M'sia sweet new indulgences!
Bite into the sweet warm Banana Pie and indulge in the creamy goodness of the Dinosaur McFlurry™.
Complete your meal now with McDonald's M'sia sweet delights! Available for a limited time only. Order them via McDelivery or Drive-Thru today.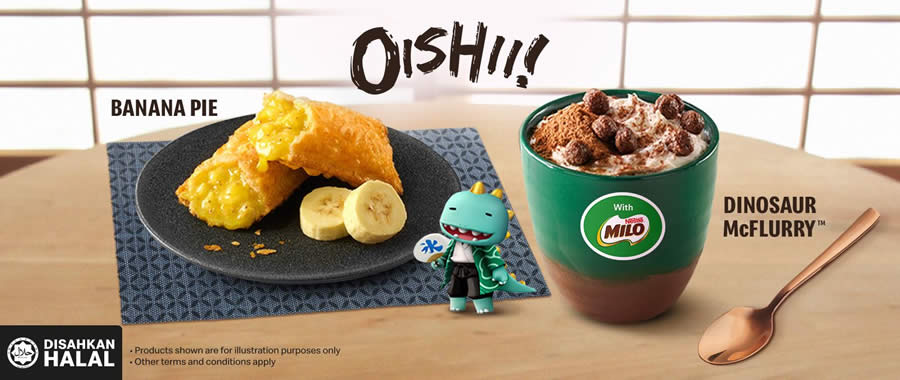 Order yours today!