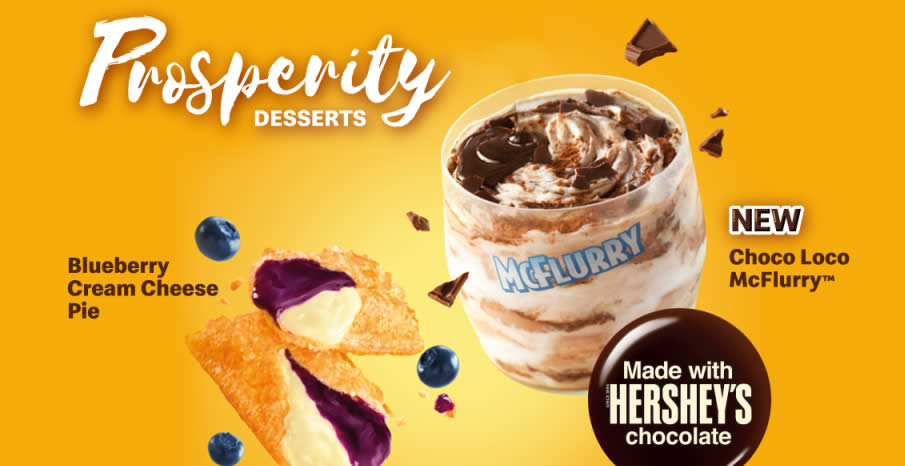 We are now on Telegram
Delicious Desserts Sure To Delight!
This holiday season, get your hands on the new Choco Loco McFlurry™ – made with Hershey's Chocolate sauce and brimming with chocolate bits.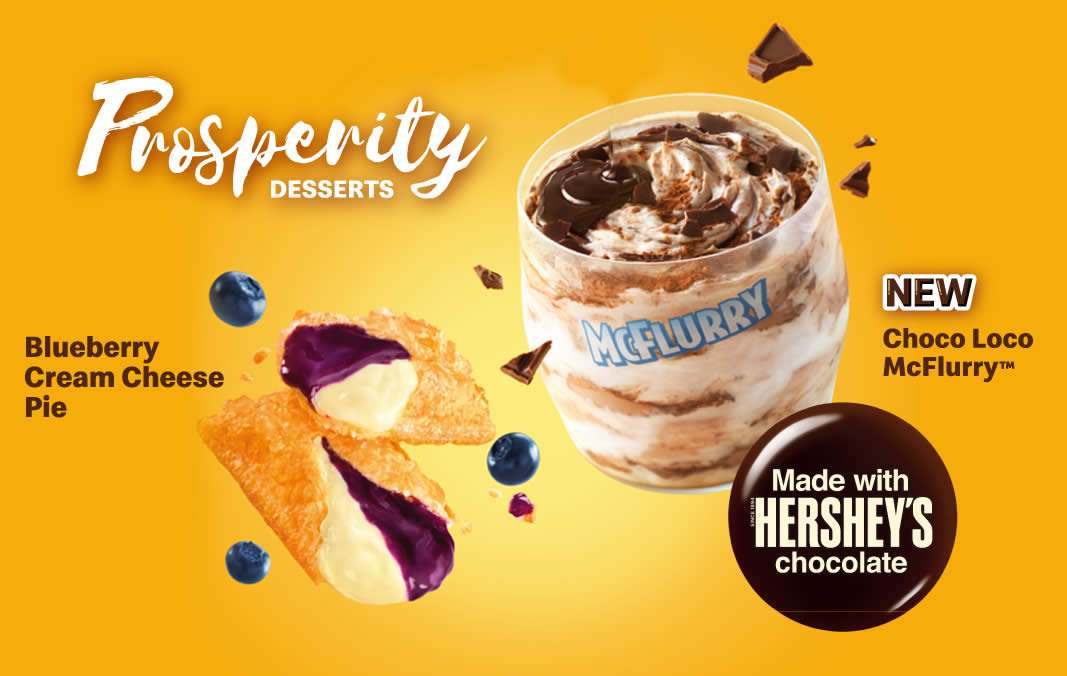 Blueberry Cream Cheese Pie
The Blueberry Cream Cheese Pie is also making a reappearance, with its crispy crust and tangy filling.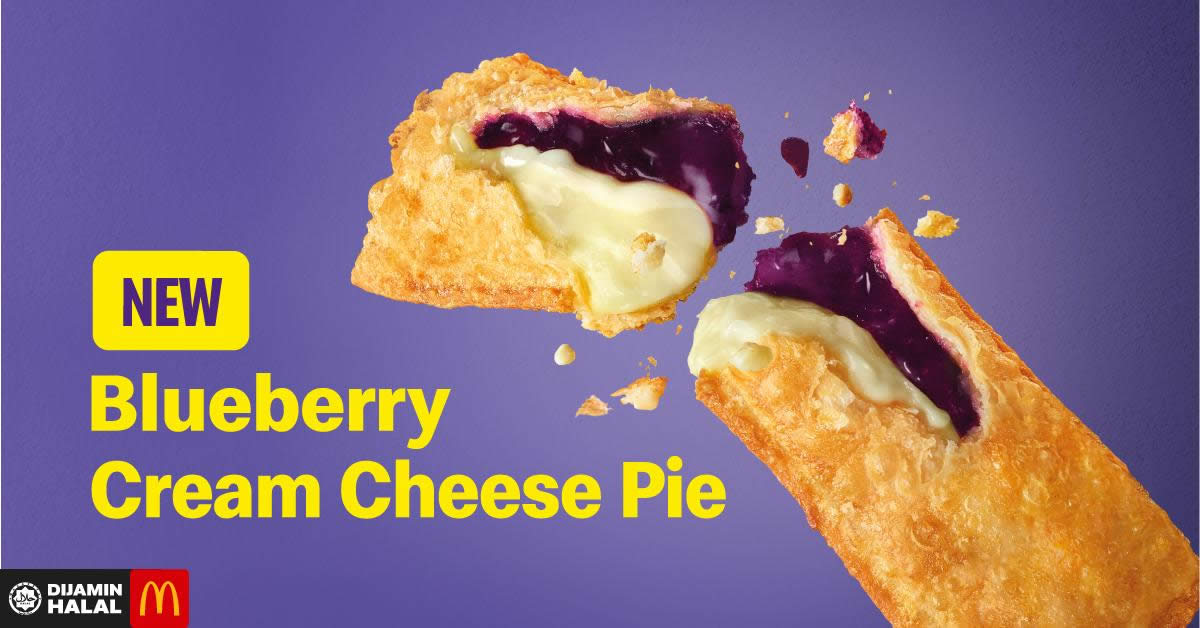 Experience a blast of blueberry with the NEW Blueberry Cream Cheese Pie! Indulge in bites of sweet blueberry filling with velvety cream cheese in this new pie!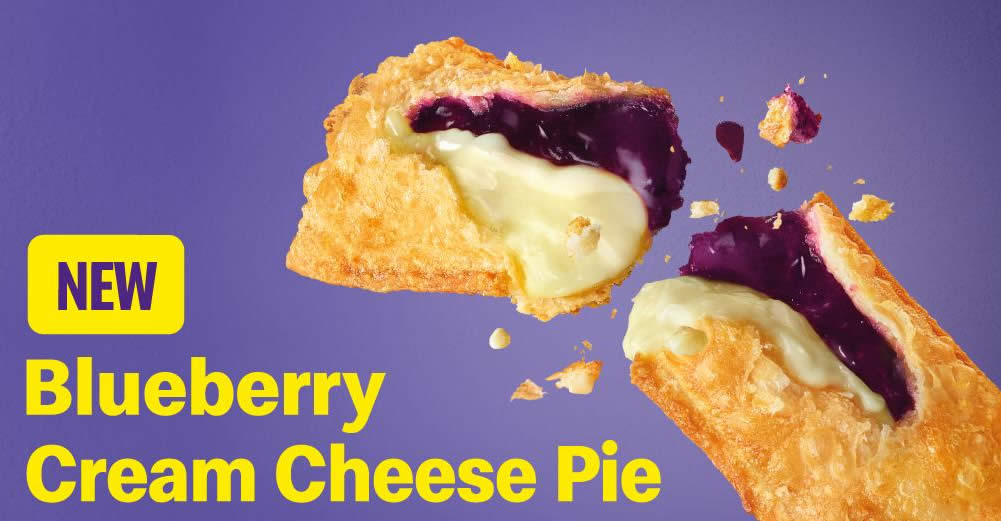 Order today via McDelivery, Drive-Thru or in-store.