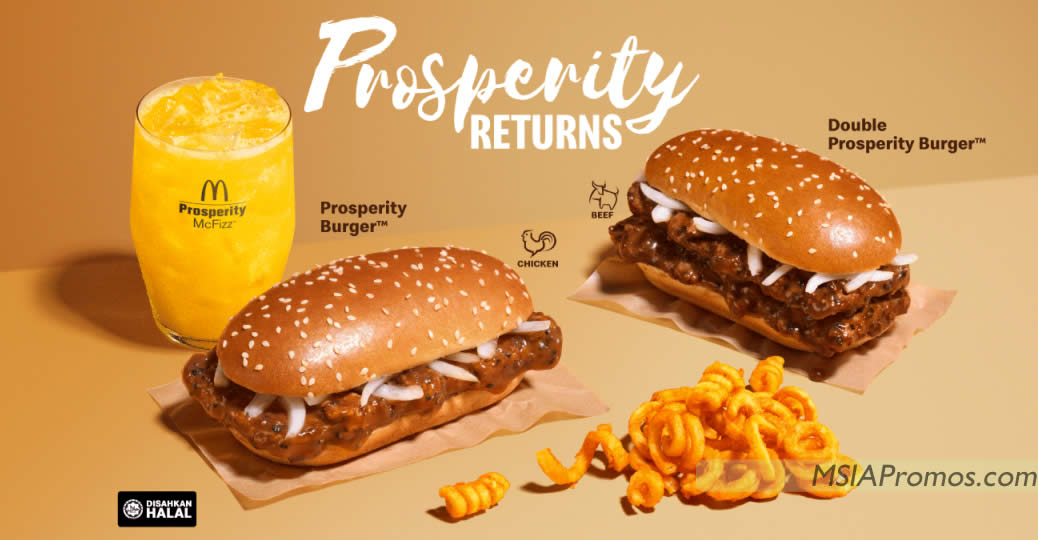 We are now on Telegram
The flavours you've been craving are back!
Savour the return of the Prosperity Burger™ – available in your choice of chicken or beef, topped with fresh onions and coated with signature black pepper sauce.
It's the perfect indulgent meal for the New Year – complete with Twister Fries and a refreshing Prosperity McFizz™.
Enjoy an Ice Blended Chocolate with Hershey's at McCafé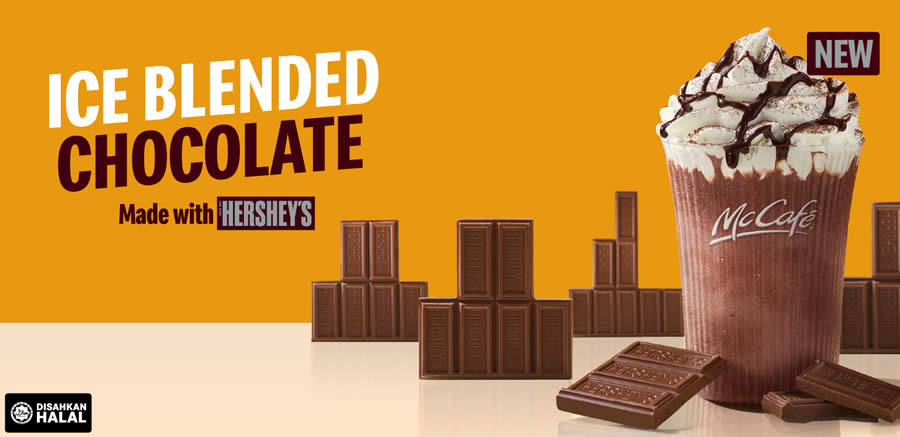 Your favourite chocolate indulgence, ice blended to perfection. Now you can enjoy an Ice Blended Chocolate, made with Hershey's!
Whether it's a sweet indulgent treat on its own or as a finish to your meal, satisfy your chocolate cravings with this chocolatey treat.
Get yours today at a McCafé near you!
Indulgent Desserts You Don't Wanna Skip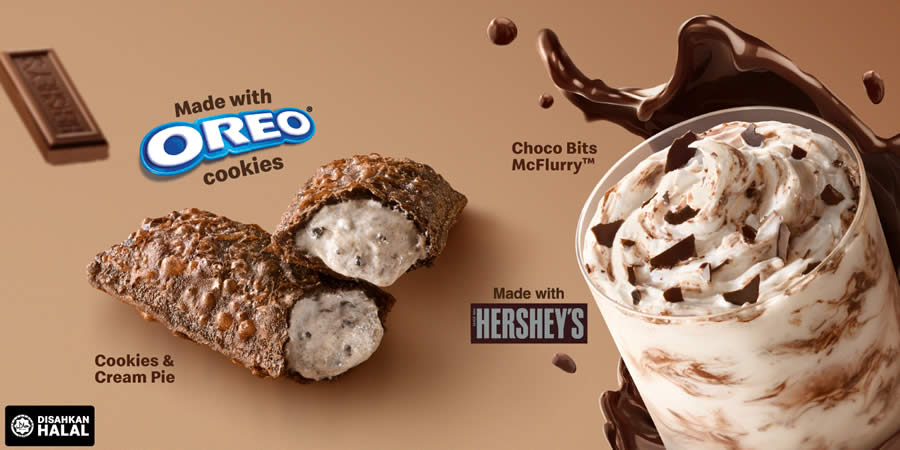 Indulge in a rich, creamy Choco Bits McFlurry™ and warm Cookies & Cream Pie – two McD desserts that are sure to hit that sweet spot.
NEW Omelette Muffins for a Comforting Morning!
Introducing: The all-new Omelette Cheese Muffin and Sausage & Omelette Cheese Muffin!
Start the day on a high note with these new morning faves! Indulge in the omelette sprinkled with fresh green onions and red chillies along with melted cheese and juicy chicken sausage tucked between warm toasted muffins.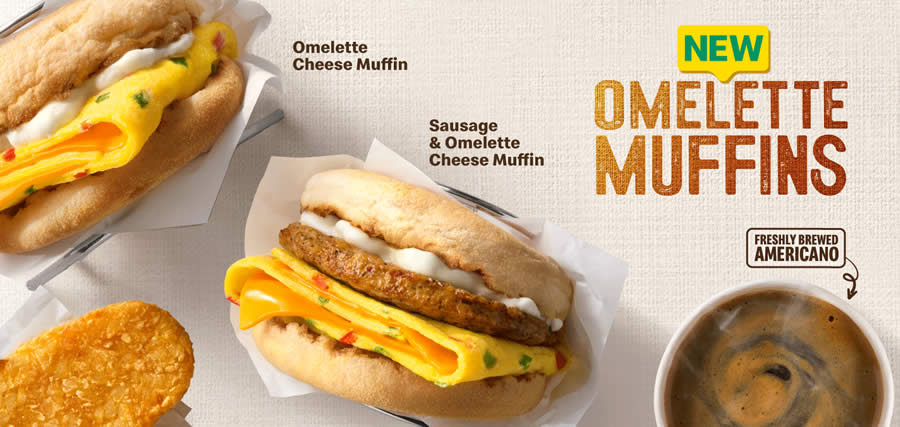 Order yours today via McDelivery, Drive-Thru or dine-in at a McDonald's near you.