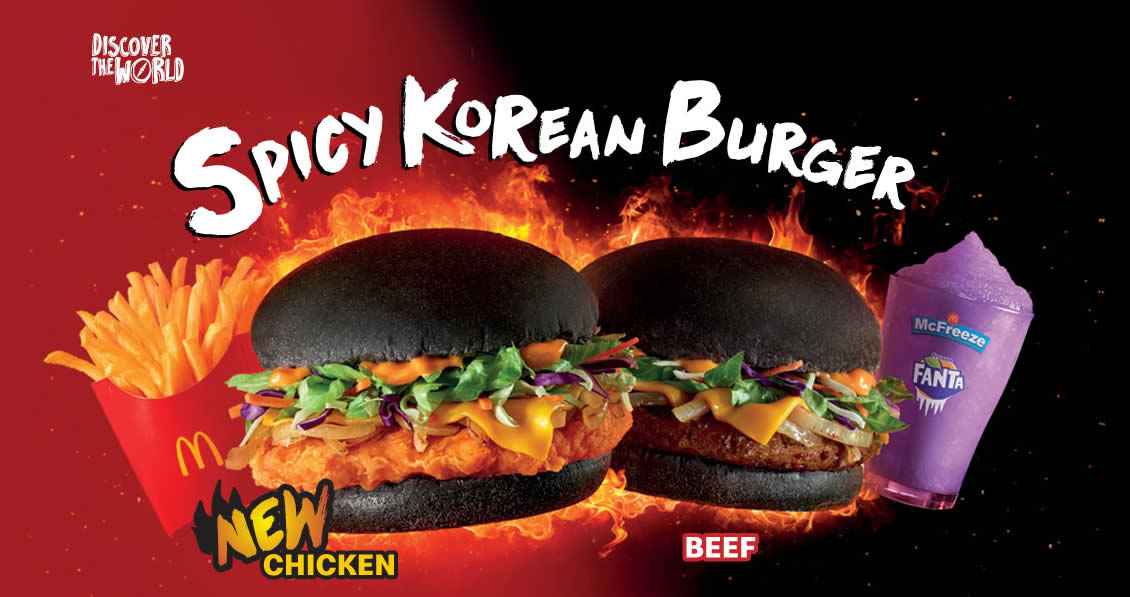 We are now on Telegram
SPICY KOREAN BURGER-IMNIDA!
Celebrate the sensational DAEBAK taste of Korea with the return of the Spicy Korean Burger!
A kimchi-seasoned chicken patty served with spicy Korean sauce, mixed vegetables, grilled onions and cheese, sandwiched between two charcoal bun. That sounds like a K-pop song already!
Your first love also makes a dramatic return! It's the Spicy Korean Burger, with juicy kimchi-seasoned beef patty! JJANG!
Turn up the heat and get grooving with the Spicy Korean Burger today. Don't forget to cool it down with a Fanta McFreeze! AHHHH MASSHISOYO~
Find out more HERE
Find your nearest McDonald's Malaysia outlet here or order McDelivery here