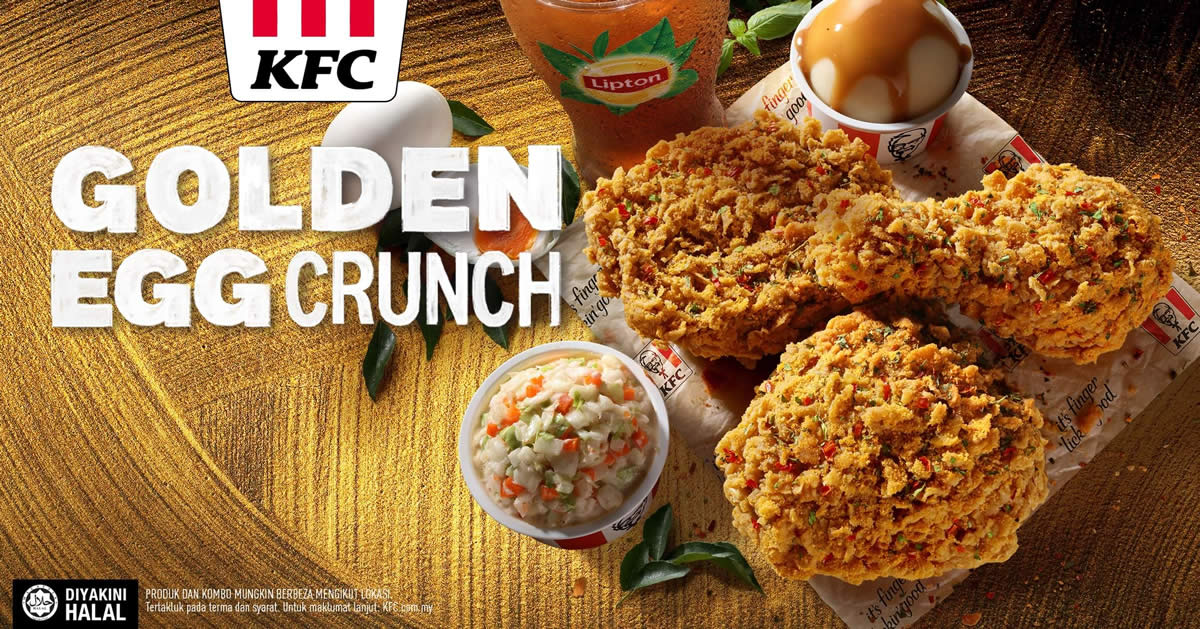 We are now on Telegram
Celebrate the taste of Golden Egg, and make every moment a golden moment.
The golden egg-citement at KFC continues with another golden fan-favourite making its comeback exclusively for a limited time in conjunction with the Chinese New Year celebration. Making a prosperous return just in time to reignite the golden moments of CNY reunion is the abundantly indulgent and ever-popular KFC Golden Egg Crunch! The abundance of Finger Lickin' Good flavours doesn't end there.the KFC Celebration Bucket is also back with a brand-new irresistible side dish, KFC Broccoli Cheese Balls.
Relive the joy and taste of golden flavor in the KFC Golden Egg Crunch that'll tantalize all your senses with its unique aromatic smell, crunchy texture, and fusion of savoury, spicy and sweet. All thanks to the savvy use of complementary ingredients in our specially formulated Golden Leaf Seasonings – a perfect medley of salted egg yolk, chili flakes, parsley flakes, and garlic powder that's evenly coated on our signature Hot & Spicy chicken.
Meanwhile, made for fabulous bites to serve during CNY gatherings is the new KFC Broccoli Cheese Balls – golden crisp on the outside with a surprising burst of texture and flavour on the inside courtesy of fresh broccoli florets covered in gooey, melted cheese.
Officially launching tomorrow at all KFC stores nationwide, the KFC Golden Egg Crunch is available in several options: (1) 2-pc Combo, (2) 3-pc Combo, and (3) Box Meal that comes together with the recently launched KFC Golden Egg Burger. Additionally, the KFC Celebration Bucket that comes with Broccoli Cheese Balls is available in (1) 5-pc Combo, (2) 9-pc Combo, and (3) 15-pc Combo. KFC Broccoli Cheese Balls are also available A la Carte.
Choose KFC Delivery, Self Collect, or Pandu Ambil for safer, easier, and faster orderings.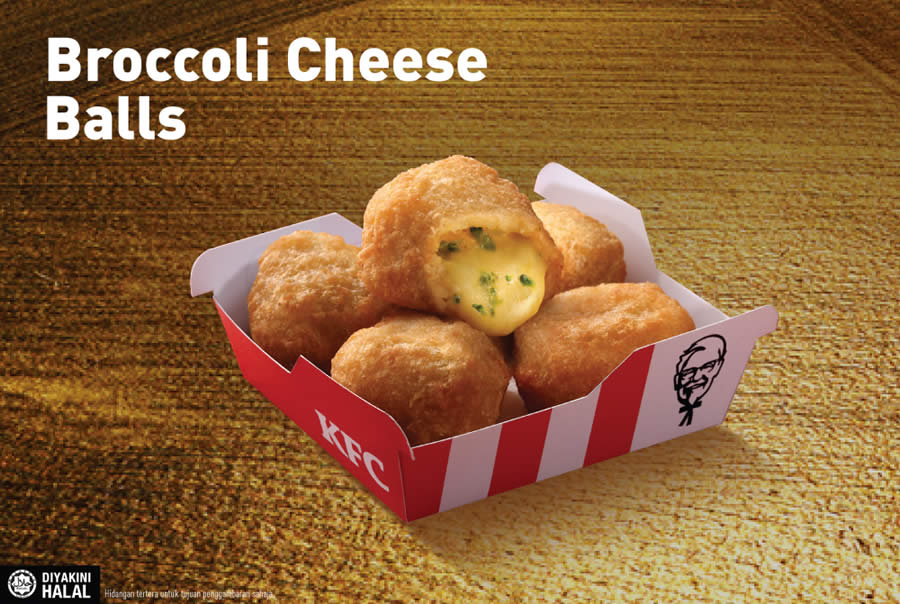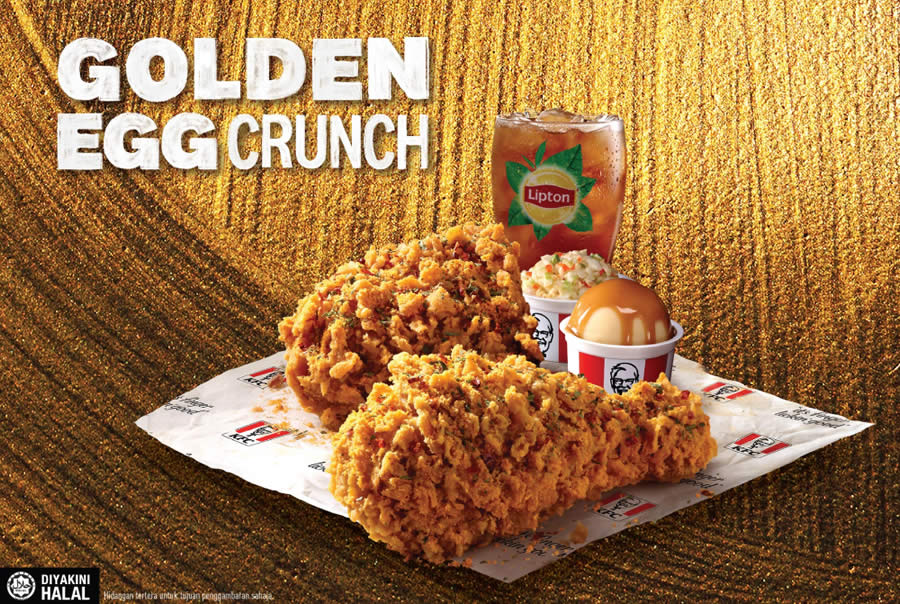 Go to www.KFC.com.my or download the KFC Malaysia app.