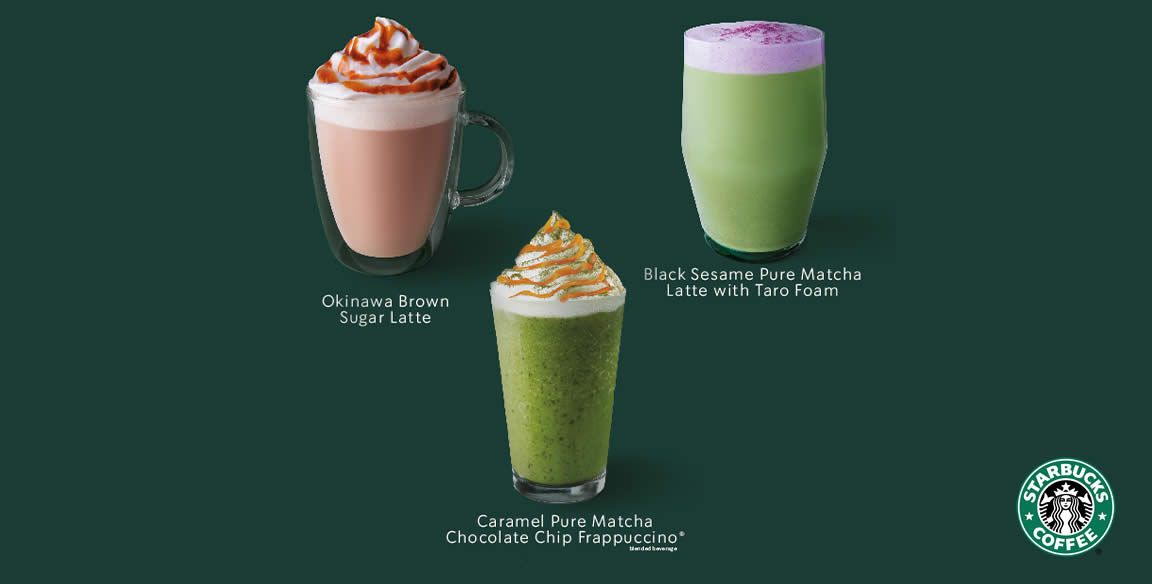 We are now on Telegram
New to Starbucks® stores in Malaysia starting 7th January, new winter beverages take customers on a journey through the world of tea.
Introducing, Starbucks® Pure Matcha, an aromatic tea-forward ingredient with a subtly sweet aftertaste, fresh green notes and a silky finish.
Made from premium micro-ground matcha sourced from first-harvest green tea leaves grown in Japan, the Pure Matcha can be customizable with any level of sweetness. To complement the taste of Pure Matcha, try it with this delightful combinations:
New! STARBUCKS® BLACK SESAME PURE MATCHA LATTE WITH TARO FOAM
The new Black Sesame Pure Matcha Latte with Taro Foam is a fun, indulgent and colorful treat. This winter beverage blends Starbucks pure matcha with a velvety black sesame sauce, topped with a frothy layer of aromatic purple taro foam.
The result is a perfect blend of distinctive flavor profiles – nutty, earthy and richly flavored.
NEW! STARBUCKS® CARAMEL PURE MATCHA CHOC CHIP FRAPPUCCINO®
A deliciously unique beverage. The Caramel Pure Matcha Choc Chip Frappuccino® offers an uplifting experience to the Pure Matcha Frappuccino® as a perfect way to energize the start of the year.
Smooth caramel sauce and crunchy chocolate java chip, topped with a light dusting of Pure Matcha powder creates an exquisite and delightful experience in every sip.
NEW! STARBUCKS® OKINAWA BROWN SUGAR LATTE
A new coffee beverage in Malaysia, the Okinawa Brown Sugar Latte is a beloved Starbucks favorite. A hint of mellow sweetness from the Okinawa brown sugar elevates Starbucks signature espresso, topped with an airy milk foam and swirl of brown sugar drizzle.
Named for the sun-bathed Japanese island, Okinawa brown sugar is a premium ingredient famous for its deep and complex flavors.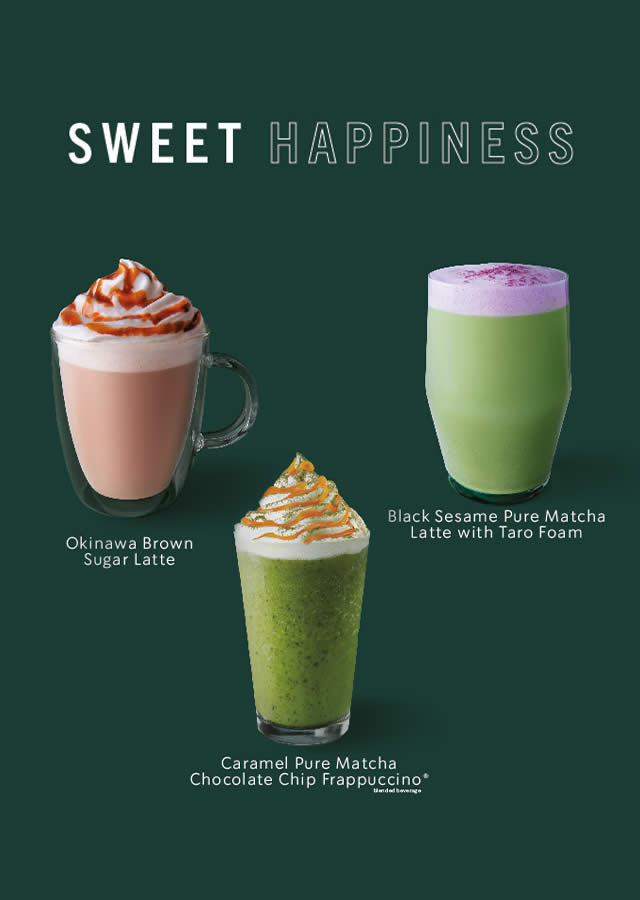 Find your nearest Starbucks outlet here