Make a sophisticated statement with My Passport Ultra Metal Edition, premium storage with style now going at 28% OFF at www.amazon.com.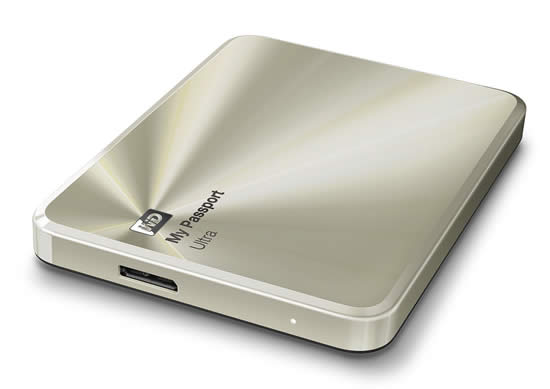 Stylish aluminum design. My Passport Ultra Metal Edition brings brains and beauty to portable storage. Striking colors and an innovative radial design complement your on-the-go style.
Up to 2 TB of storage gives you plenty of space to save and back up your photos, videos, music and files everywhere life takes you.
The included software makes it easy to automatically back up your files to the drive and the cloud. Password protection and 256-bit hardware encryption help keep your content secure.
Price:
1TB – US$79.00 (~SG$102)
2TB – US$119.00 (~SG$154)
Visit www.amazon.com for more information now.
If you are looking for the non-fancy model, you can get get it cheaply from Amazon from as low as US$61 (~$79).
As this product is sold from Amazon US, please note that the warranty may not be valid for claim from Western Digital Malaysia
Other terms and conditions apply.