Warehouse, Clearance, Big Sales
Find out the latest and upcoming warehouse sales, clearance sales, private sales events and more happening nationwide. Get Malaysia Warehouse Sales on your Facebook!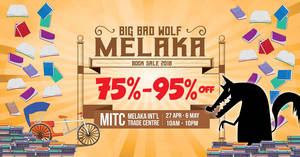 The GREATEST book sale in the world returns to Melaka with 75% – 95% off all books!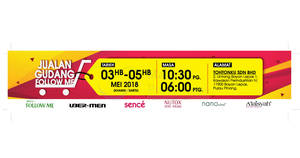 From 3 – 5 May 2018, 10:30am – 6pm, Follow Me will be having a Warehouse Sale! Prices start from RM1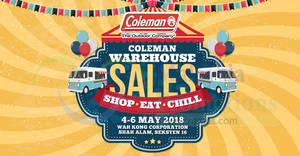 When Coleman warehouse sale meets food trucks, it's the Coleman Carnival! Forget about the typical shopping spree at warehouse sales because Coleman is revolutionizing warehouse sale to a mini carnival instead!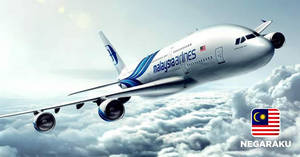 Malaysia Airlines' Grand Travel Deals is here, offering customers from up to 40% off air tickets to selected destinations as well as a wide range of travel perks including discounted children's' fares, extra baggage and hotel bookings.