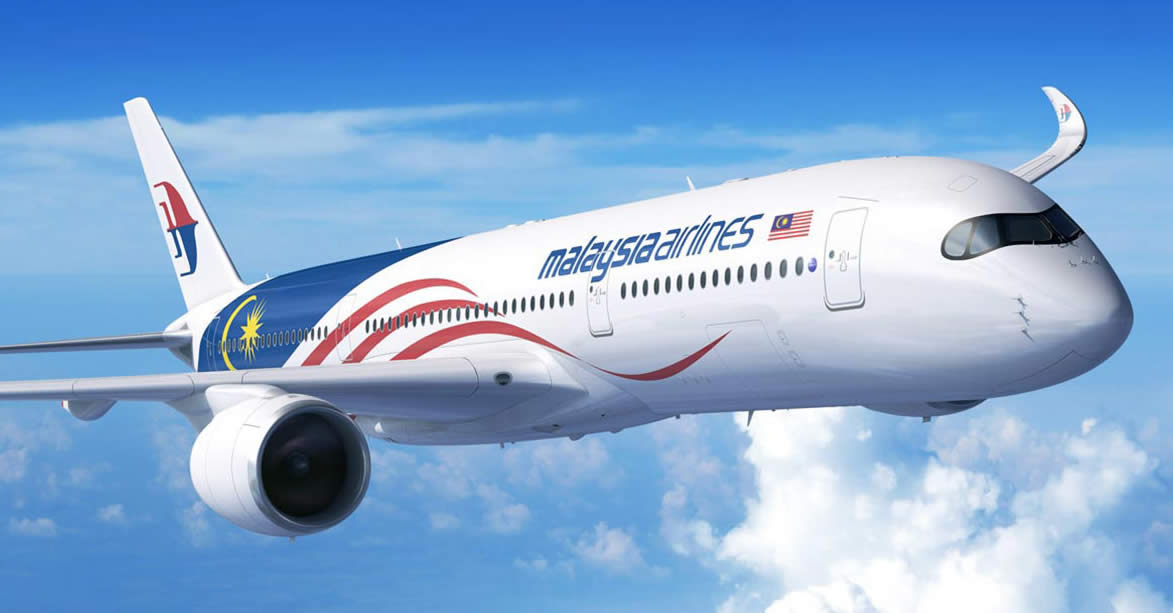 We are now on Telegram
Passengers on selected aircraft can stay connected throughout their journey
In its continuous efforts to enhance the onboard experience, Malaysia Airlines will provide unlimited complimentary Wi-Fi service to all passengers travelling on selected widebody aircraft, regardless of cabin class or loyalty tier, beginning 1 November 2023.
The service initially will be available on 20 selected widebody aircraft[1] and subsequently, will be rolled out on selected narrowbody aircraft in phases.
This enhancement follows the airline's complimentary in-flight Wi-Fi offering introduced on 1 July 2023 for Business Suite and Business Class passengers, as well as Enrich Platinum members, including those seated in Economy Class, with a data cap of 100 MB per sector.
With this new enhanced offering, passengers, including those travelling in Economy Class and non-Enrich members, will no longer be required to subscribe to the airline's pay-per-use Wi-Fi. Passengers can simply connect their devices to the 'MHconnect' network to enjoy the airline's free in-flight Wi-Fi to keep in touch with their loved ones or for browsing the internet.
To further enhance the onboard experience and in conjunction with World's Children Day in November, the airline will be giving away a curated offering exclusive for its young travellers. From 1 November 2023 and until stocks last, children aged three (3) to eight (8) years old travelling on selected long-haul flights will receive a reusable Pilot Parker lunchbox set; providing them with an eco-friendly memento of their flight. This in addition to the activity pack that is currently offered to the airline's young travellers.
These initiatives underscore the airline's unwavering dedication and comprehensive strategy to enhance the customer experience at every touchpoint. The airline is consistently working on strategically improving its services and amenities, including through enriching the content available in its in-flight entertainment (IFE) offerings and enhancing its cabin experience, all aimed at ensuring that passenger comfort, convenience and enjoyment are prioritised.
For more information and to book your seat, visit www.malaysiaairlines.com.
[1] The complimentary Wi-Fi service will be available on the following aircraft type: A350-900 (6), A330-300 (9) and A330-200 (5).