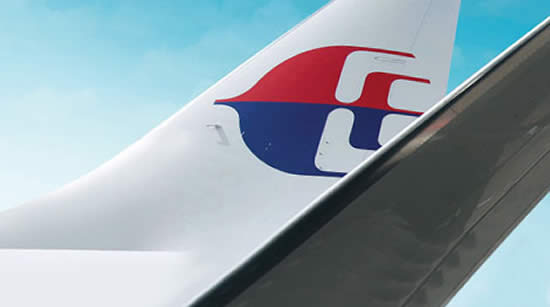 Fly Malaysia Airlines from RM68 to 15 destinations including Penang, Kota Kinabalu, Langkawi, Johor Bahru, Labuan and many more till 30 Sep 2016
Malaysia Airlines
P5W4D
Past Event


Uh oh, the event has ended. Don't miss out again, get the latest news via e-mail, Facebook, Twitter or RSS feed!
| | | | |
| --- | --- | --- | --- |
| Starts | 22 Aug 2016 (Mon) | Ends | 30 Sep 2016 (Fri) |
| Location | Malaysia Airlines | | |
Fly Malaysia Airlines from RM68 to 15 destinations including Penang, Kota Kinabalu, Langkawi, Johor Bahru, Labuan and many more till 30 Sep 2016
Malaysia Airlines is launching a seat sale to celebrate the second phase of its turnaround, with fares to London from RM999.
To celebrate Malaysia Airlines' position as the national flag bearer the airline will be offering a two-day promotion, called Here, There, Everywhere on seats to selected destinations, both domestic and international, from as low as RM99 one way on Economy Class. The offer begins on 23 August 2016 and ends midnight the next day.
Malaysia Airlines' Chief Executive Officer Peter Bellew said, "It has been a great year for the airline where we have put in place the foundations for growth. This campaign heralds the start of the national airline's return where we celebrate with loyal customers. These great offers are all inclusive with no hidden charges. All fares come with free generous baggage allowance, great meals, free credit card charges and no hidden extras. Customers should book now and save big."
For travel from 2 Sept 2016-8 March 2017, guests can now book tickets from Kuala Lumpur to London from RM999 one way, Perth from RM379 one way and Hong Kong from RM339 one way. The airline is also offering flights from Kota Kinabalu to Shanghai from RM279 one way and Tokyo from RM499 one way. Domestic destinations are also on offer from RM99 one way.
These great fares come with 30kg complimentary checked-in baggage and meals without any credit card charges. To enjoy this promotion, guests can book their tickets via its travel agents, call centre at 1300 88 3000, mobile app MHmobile or visit www.malaysiaairlines.com.
| To | Type | Travel Period | Price From | T&C |
| --- | --- | --- | --- | --- |
| Alor Setar | One Way | 28/05/2016 – 30/09/2016 | RM 68 | T&C |
| Alor Setar | One Way | 15/08/2016 – 30/09/2017 | RM 68 | T&C |
| Johor Bahru | One Way | 28/05/2016 – 30/09/2016 | RM 68 | T&C |
| Johor Bahru | One Way | 15/08/2016 – 30/09/2017 | RM 68 | T&C |
| Kota Bharu | One Way | 28/05/2016 – 30/09/2016 | RM 68 | T&C |
| Kota Bharu | One Way | 15/08/2016 – 30/09/2017 | RM 68 | T&C |
| Kuala Terengganu | One Way | 28/05/2016 – 30/09/2016 | RM 68 | T&C |
| Kuala Terengganu | One Way | 15/08/2016 – 30/09/2017 | RM 68 | T&C |
| Langkawi | One Way | 28/05/2016 – 30/09/2016 | RM 68 | T&C |
| Langkawi | One Way | 15/08/2016 – 30/09/2017 | RM 68 | T&C |
| Penang | One Way | 28/05/2016 – 30/09/2016 | RM 77 | T&C |
| Penang | One Way | 15/08/2016 – 30/09/2017 | RM 77 | T&C |
| Kota Bharu | Return | 28/05/2016 – 30/09/2016 | RM 107 | T&C |
| Kota Bharu | Return | 15/08/2016 – 30/09/2017 | RM 107 | T&C |
| Kuching | One Way | 28/05/2016 – 30/09/2016 | RM 118 | T&C |
| Kuching | One Way | 15/08/2016 – 30/09/2017 | RM 118 | T&C |
| Sibu | One Way | 28/05/2016 – 30/09/2016 | RM 118 | T&C |
| Sibu | One Way | 15/08/2016 – 30/09/2017 | RM 118 | T&C |
| Alor Setar | Return | 28/05/2016 – 30/09/2016 | RM 125 | T&C |
| Alor Setar | Return | 15/08/2016 – 30/09/2017 | RM 125 | T&C |
| Johor Bahru | Return | 28/05/2016 – 30/09/2016 | RM 125 | T&C |
| Johor Bahru | Return | 15/08/2016 – 30/09/2017 | RM 125 | T&C |
| Kuala Terengganu | Return | 28/05/2016 – 30/09/2016 | RM 125 | T&C |
| Kuala Terengganu | Return | 15/08/2016 – 30/09/2017 | RM 125 | T&C |
| Langkawi | Return | 28/05/2016 – 30/09/2016 | RM 125 | T&C |
| Langkawi | Return | 15/08/2016 – 30/09/2017 | RM 125 | T&C |
| Penang | Return | 28/05/2016 – 30/09/2016 | RM 125 | T&C |
| Penang | Return | 15/08/2016 – 30/09/2017 | RM 125 | T&C |
| Bintulu | One Way | 28/05/2016 – 30/09/2016 | RM 128 | T&C |
| Kuantan | One Way | 28/05/2016 – 30/09/2016 | RM 128 | T&C |
| Kuantan | One Way | 15/08/2016 – 30/09/2017 | RM 128 | T&C |
| Bintulu | One Way | 15/08/2016 – 30/09/2017 | RM 128 | T&C |
| Miri | One Way | 28/05/2016 – 30/09/2016 | RM 138 | T&C |
| Miri | One Way | 15/08/2016 – 30/09/2017 | RM 138 | T&C |
| Labuan | One Way | 28/05/2016 – 30/09/2016 | RM 148 | T&C |
| Labuan | One Way | 15/08/2016 – 30/09/2017 | RM 148 | T&C |
| Labuan | Return | 28/05/2016 – 30/09/2016 | RM 157 | T&C |
| Labuan | Return | 15/08/2016 – 30/09/2017 | RM 157 | T&C |
| Kota Kinabalu | One Way | 28/05/2016 – 30/09/2016 | RM 158 | T&C |
| Kota Kinabalu | One Way | 15/08/2016 – 30/09/2017 | RM 158 | T&C |
| Tawau | One Way | 28/05/2016 – 30/09/2016 | RM 158 | T&C |
| Tawau | One Way | 15/08/2016 – 30/09/2017 | RM 158 | T&C |
| Kuching | Return | 28/05/2016 – 30/09/2016 | RM 216 | T&C |
| Sibu | Return | 28/05/2016 – 30/09/2016 | RM 216 | T&C |
| Kuching | Return | 15/08/2016 – 30/09/2017 | RM 216 | T&C |
| Sibu | Return | 15/08/2016 – 30/09/2017 | RM 216 | T&C |
| Bintulu | Return | 28/05/2016 – 30/09/2016 | RM 234 | T&C |
| Kuantan | Return | 28/05/2016 – 30/09/2016 | RM 234 | T&C |
| Kuantan | Return | 15/08/2016 – 30/09/2017 | RM 234 | T&C |
| Bintulu | Return | 15/08/2016 – 30/09/2017 | RM 234 | T&C |
| Miri | Return | 28/05/2016 – 30/09/2016 | RM 253 | T&C |
| Miri | Return | 15/08/2016 – 30/09/2017 | RM 253 | T&C |
| Kota Kinabalu | Return | 28/05/2016 – 30/09/2016 | RM 289 | T&C |
| Kota Kinabalu | Return | 15/08/2016 – 30/09/2017 | RM 289 | T&C |
| Tawau | Return | 28/05/2016 – 30/09/2016 | RM 289 | T&C |
| Tawau | Return | 15/08/2016 – 30/09/2017 | RM 289 | T&C |
| Perth | One Way | 28/05/2016 – 30/09/2016 | RM 740 | T&C |
| Perth | One Way | 15/08/2016 – 30/09/2017 | RM 740 | T&C |
| Perth | Return | 28/05/2016 – 30/09/2016 | RM 1184 | T&C |
| Perth | Return | 15/08/2016 – 30/09/2017 | RM 1184 | T&C |
For more info and to book, click here