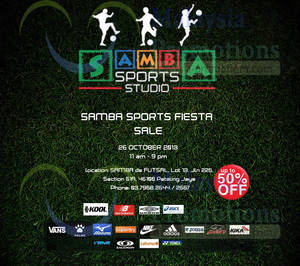 Samba Sports Studio will be having a Fiesta Sale of sports brands on 26 Oct 2013
Samba Sports Studio is having a Raya Sale of sports brands from 10 July to 31 August 2013.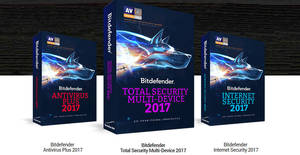 Bitdefender is offering a 50% Off promotion when you apply the below coupon code. Hundreds of millions of computer users worldwide rely on Bitdefender Antivirus Solutions to stay safe from malware and privacy invaders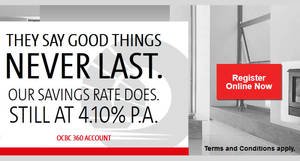 Enjoy 4.10% p.a. with the OCBC 360 Account. Make your money grow faster with the highest interest rate for a savings account.